First half of an Archives Assistant's Journey
In my first blogpost I talked about my first two weeks at the University of Westminster Records and Archives department. Now your favourite Archives Assistant, Francesco Murtas, is going to give you an update of what is happening on his journey.
Queen Elizabeth II
As anybody in the world know, Queen Elizabeth II passed away on 8 September 2022 and suddenly the United Kingdom and especially its capital city, London, stopped abruptly in order to reassess the situation. Her kingdom marked seventy years of service on 6 February 2022, and she was the first British monarch to celebrate a Platinum Jubilee. Queen Elizabeth was also the University of Westminster's Patron and here, she will always be remembered for her impact and encounters during her reign. A book of condolence was in place at 309 Regent Street, alongside a display commemorating Her Majesty The Queen's connection to the University.
In our archives there are many documents which testify to the connections between the university and the royal family during the last 184 years. The whole team worked hard to prepare an exhibition celebrating the Queen's generous patronage of the University and I personally digitised many of the documents used in the exhibition. Others can be seen on our online catalogue, where we have keyword tags relating to the Royal Family.
Training in Photoshop and Digital Preservation
Apart from these recent projects related to the Royal family, it has been a time of training and developing new skills. Since so much of the Archive's work is digital, computer skills are crucial for this role. I have been learning to use  Adobe Photoshop through LinkedIn Learning, which is freely available to all University of Westminster staff and students.. Photoshop has been already very important during my first weeks for editing  when I have been digitising historical documents and making them more accessible for users.
Another important training course I had the opportunity to do, was the "Novice to know-how: Digital Preservation for beginners" and "Providing Access to Preserved Digital Content". Both Certificates are provided by the Digital Preservation Coalition (DPC). The Digital Preservation Coalition is a UK-based non-profit that works with global partners to provide the necessary resources to educate various public and private companies and organizations on the best practices for long term digital preservation. The Novice to Know-How learning pathway aims to provide beginners with the skills required to develop and implement digital preservation workflows within their organisation. It presents a wide introduction to digital preservation issues and describes the right steps to address these issues. The course delves into several topics as Files, Files Formats and Bitstream Preservation; Selecting and Transferring digital content; Ingesting and Preserving Digital Content. Reasoning about which workflow to follow, why we should preserve that specific digital item and not another one, and how to preserve it are important questions which find an answer through study, experience and discussion with the team.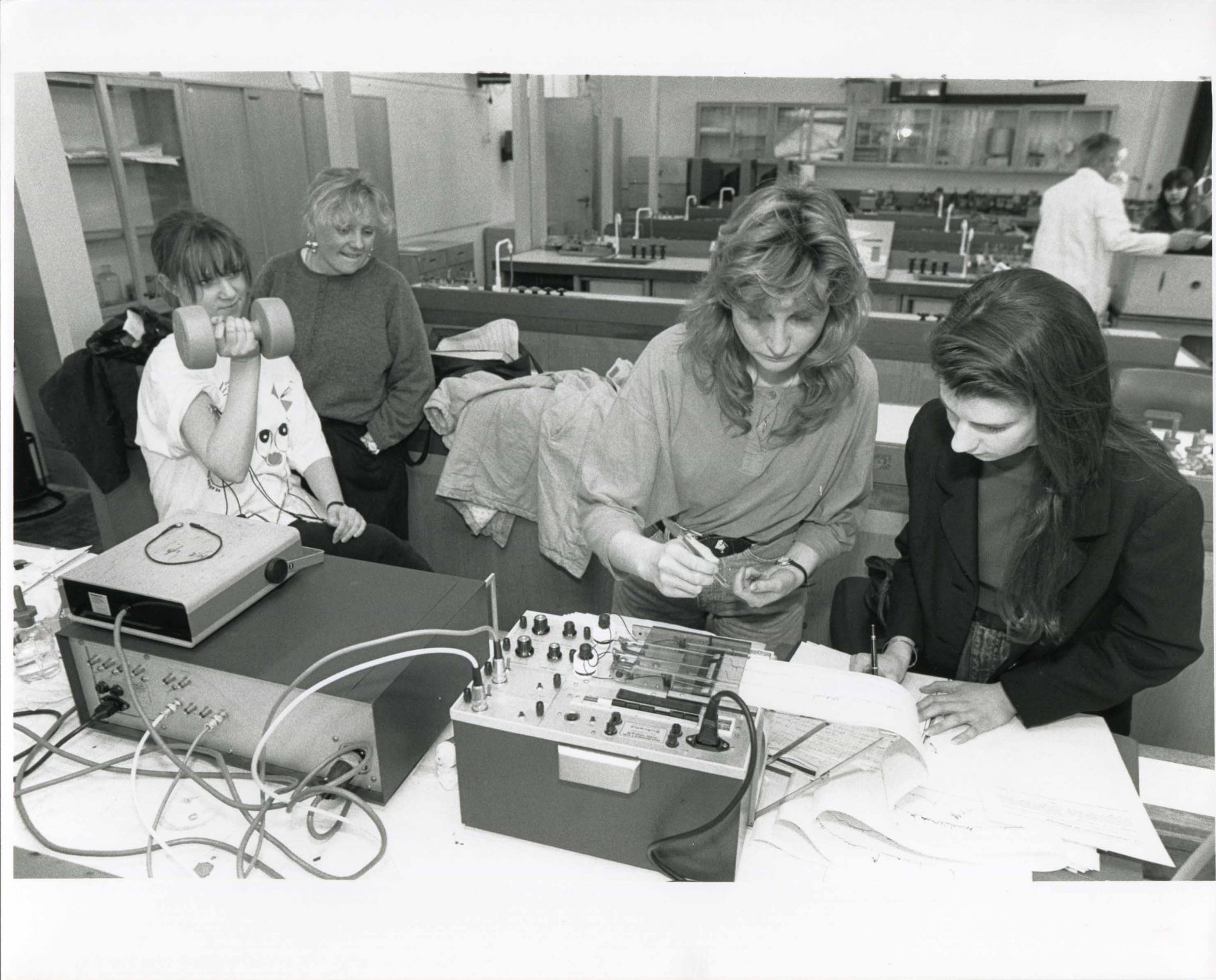 I have then had the opportunity to put this training into practice! Over the last few weeks I worked on the ingestion of digital images from the 1970s-1990s, such as these photos of the Engineering and Science students. Although the ingestion process is done through Archivematica, an automation tool which deals with digital preservation tasks, there is a manual preparation to make the images and their metadata ready for the ingestion. I have been preparing metadata in order that the images are correctly matched up with the online catalogue, using a Python script prepared by the Bridging the Digital Gap trainee, Jacob Bickford.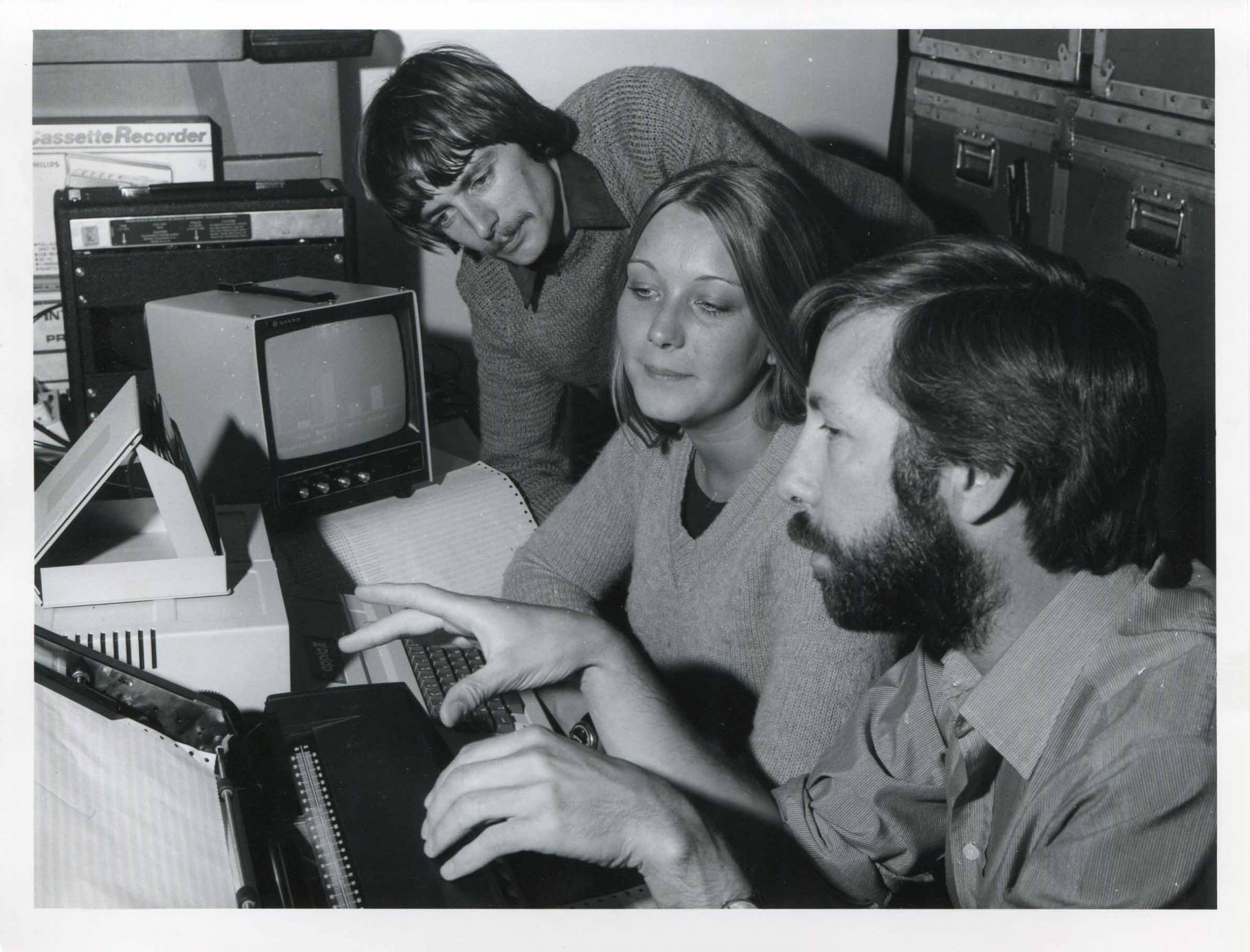 When I started this path in the archives department, I would not have imagined to manually modify excel spreadsheets in order to create and maintain metadata. Well, metadata is a very important keyword for digital content, and I was quite surprised when I found out there were five kinds of them (Administrative, Technical, Descriptive, Preservation, Structural). Around this word, there is an ongoing debate regarding how to deal with metadata as it is time-consuming (I am a witness) and expensive, therefore it is necessary to find a balance between enough information and useful information.
As a software engineering graduate, I can spot some of the challenges archives face on daily basis. Digital technologies change the nature of the records and the procedures to manage, use, preserve and access these records. I strongly believe there is a vast room for improvement and an urgent need to merge some disciplines together. Archivists and records managers are overwhelmed by work and some new software to automatise time-consuming processes would be more than welcome (dealing with metadata included). In this respect, more archival collections are digitised and new born-digital records are being uploaded to archives increasingly in a larger scale. Consequently, archivists could need some huge help in order to guarantee the quality and authenticity according to the basics of Archival sciences. The archive could be considered as a big data company in which Artificial Intelligence could be a powerful tool to deal with this imminent digital transformation. Digital skills are essential and nowadays humanities are not an exception anymore. While I am writing this last paragraph, associating AI with the craft of archivist, I could give the wrong impression to the readers that this job could be less fascinating in the future. Actually, I consider AI just a tool to speed up or improve some processes, but I keep thinking that the archivists will make the decisions. Moreover, I am pretty sure that there will be more and more opportunities to work in the archives in technical positions. I really hope that as result, also employees with technical backgrounds will grow interest and passion towards history, archives, collections and humanities in general.
See you soon with the next updates!
University of Westminster 309 Regent Street, London W1B 2UW General enquiries: +44 (0)20 7911 5000 Course enquiries: +44 (0)20 7915 5511 The University of Westminster is a charity and a company limited by guarantee. Registration number: 977818 England