Bridging the Digital Gap at Westminster
For the last year I have been working with the University Records and Archives team as a digital trainee. It's been a varied, challenging and very rewarding time and I wanted to share some of my experiences here. 
A digital traineeship in the archives
My traineeship is part of a National Archives program that aims to bring people with digital skills into the archive sector. The Bridging the Digital Gap scheme combines training from The National Archives with a fifteen-month work placement at a host archive. The purpose of the scheme is to help ensure that archives have the capacity to tackle the challenge of preserving digital records. 
Since almost all of the records we create and use are now digital – and digital files are surprisingly fragile – if we don't address this challenge we risk losing much of the historical record of the contemporary period. My background is in digital systems management, but I have always been interested in the past and recently completed a history degree as a mature student, so the world of digital archives seemed like a natural fit for me.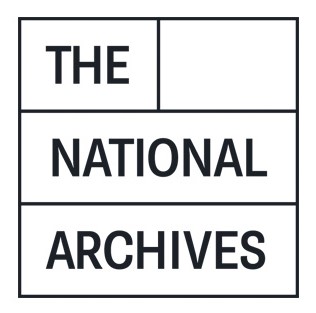 A grounding in archival theory and practice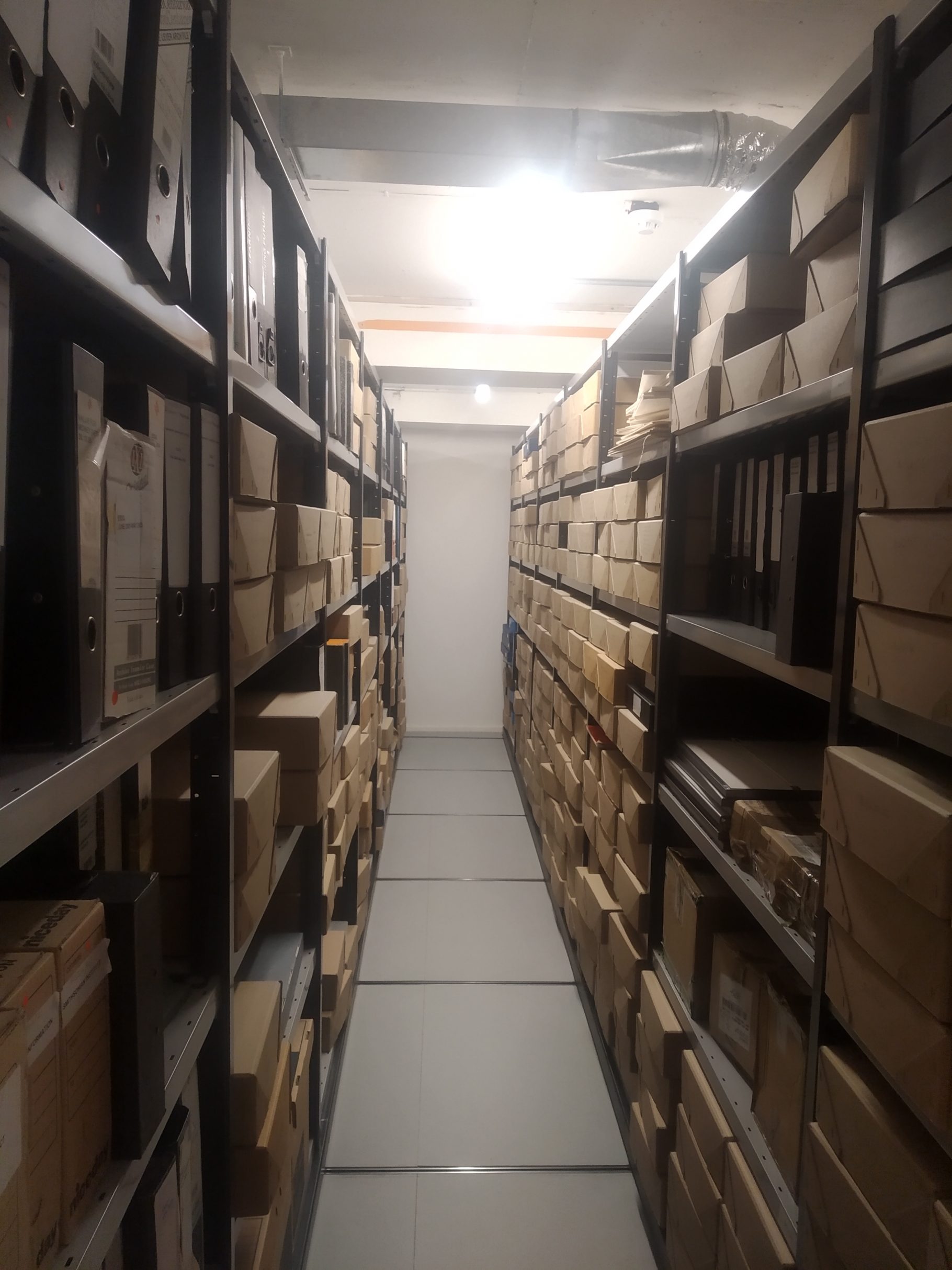 My first challenge as a trainee was to get a solid grounding in some of the theory and practice of archive work. I'd had some experience volunteering in archives when I first started thinking about a career change but working in a professional context felt very different. It was also the first time I'd seriously engaged with some of the important questions about how archives operate, for example thinking about how our decisions on what to preserve and how to present it might privilege some voices while silencing others.
This was all quite daunting at first but I was helped by the National Archives training and especially by being able to attend the MA module Engaging the Archive which is co-taught by my supervisor Anna McNally, the Senior Archivist here at Westminster. It was also great to be part of a cohort with the Bridging the Digital Gap trainees based at other institutions, we attended 'basecamp' training together at the National Archives and soon had a lively community on our slack group where we could discuss what we were working on and help each other out with questions and by sharing learning opportunities.
The Polytechnic Fencing Society
During this time, I got to grips with researching material from our collections to help answer user enquiries and to support teaching and research, for example by providing material for a pop-up exhibition covering student environmental activism. My engagement with 'traditional' paper-based archiving culminated in a small cataloguing project, where I worked through the records of the Polytechnic Fencing Society, coming up with a scheme of arrangement, writing item descriptions and authority records, and finally digitising some sample images for inclusion on our catalogue.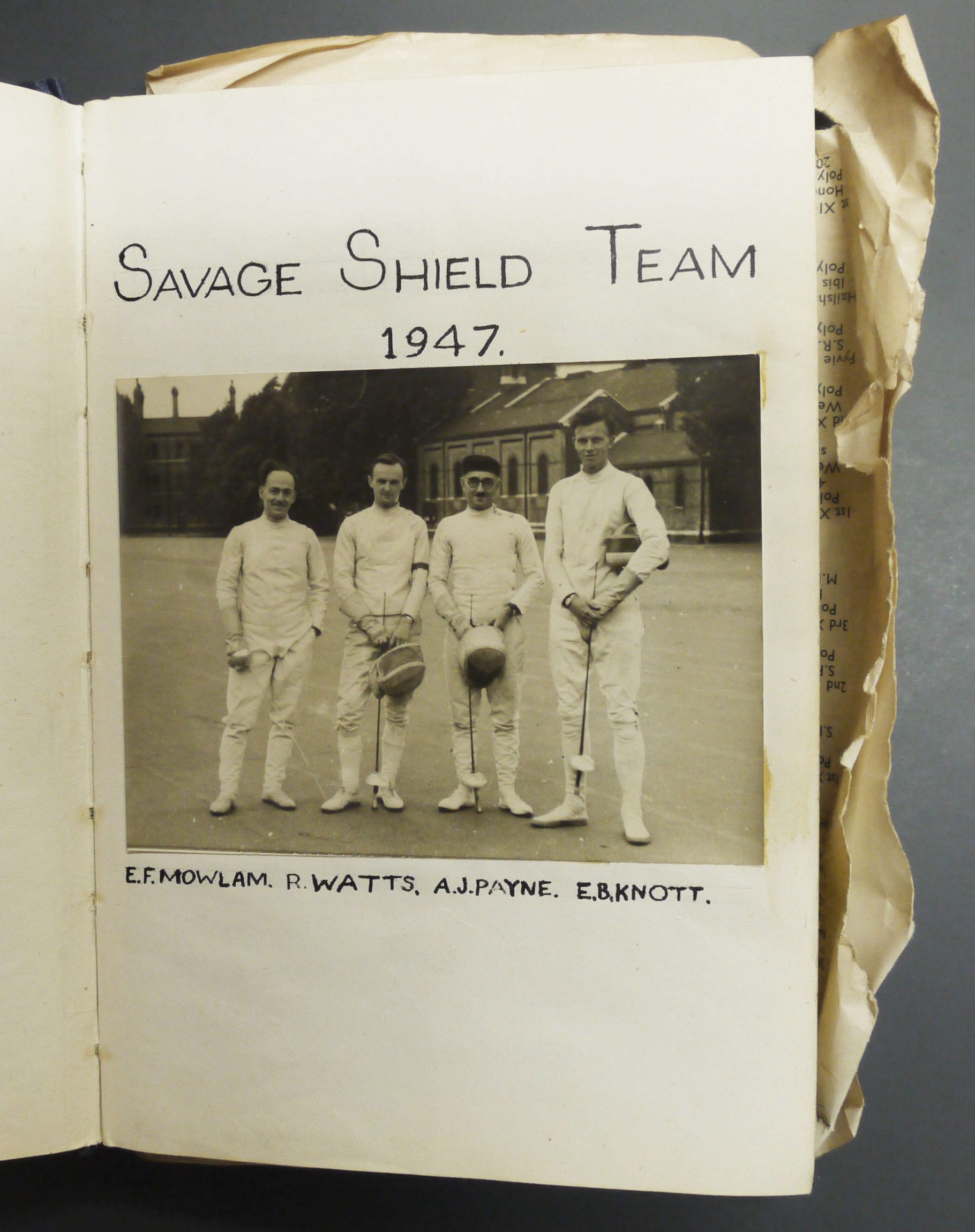 Working with digital audio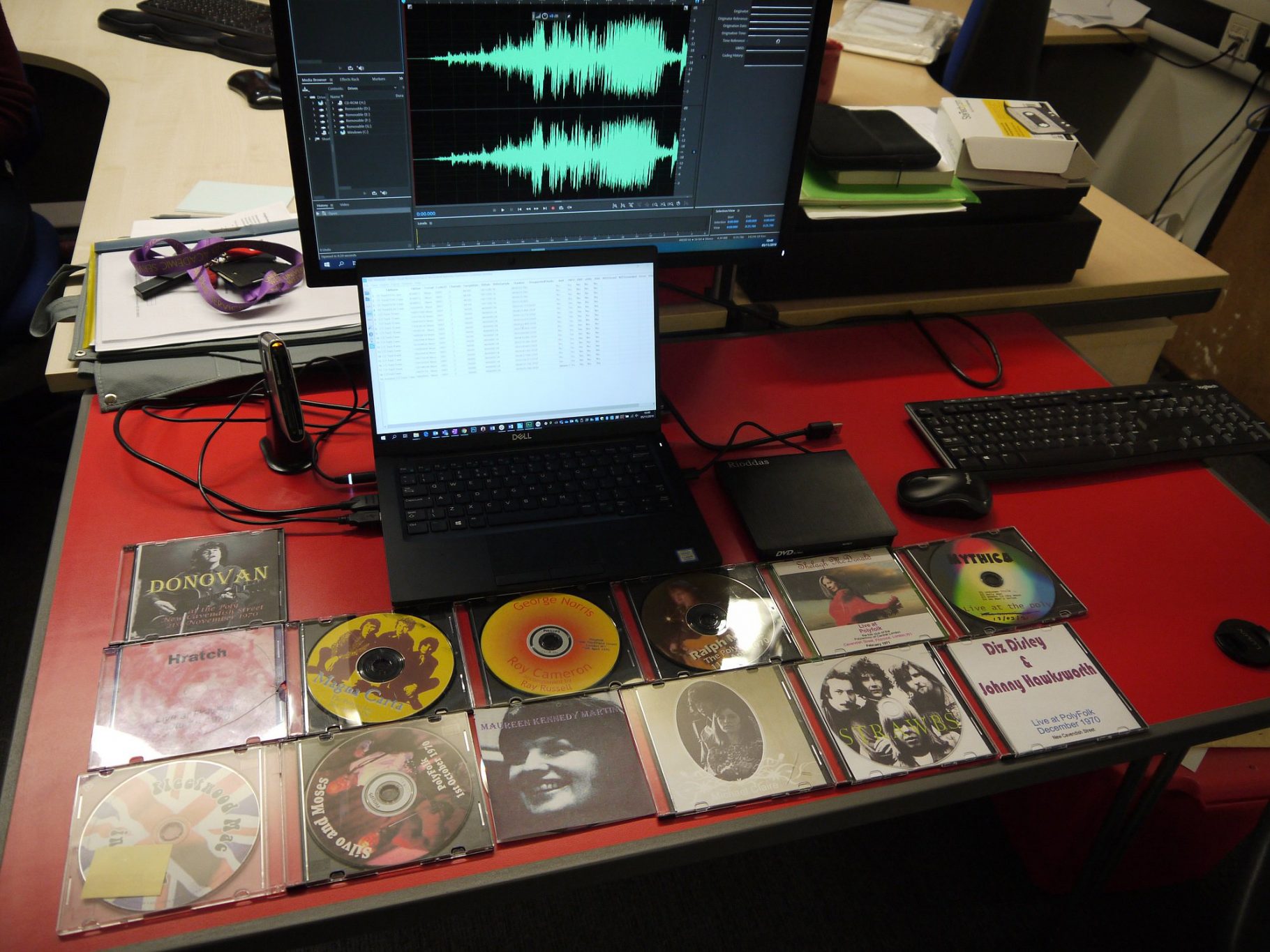 As my traineeship progressed, I moved more fully into working with electronic records. One of my first digital projects involved researching good practice and developing a workflow to ingest a collection of audio CDs into our digital repository, as CDs are no longer regarded as a safe medium for archival preservation. The CDs contained performances from the legendary Polyfolk club that operated in the basement at Little Titchfield Street in the 1960s and 70s.
This was a great introduction to the huge range of resources that are available on the subject of digital preservation and in designing my workflow I made use of material from, among others, the Digital Preservation Coalition, the Library of Congress and the British Library as well as help and support from colleagues at Westminster and at other institutions, including from one of the previous years' trainees who I had met at the National Archives 'basecamp'. 
I was particularly struck by how open and supportive the digital preservation community is, often sharing their work via blogs, social media and through events. During this time I was able to attend events like the Business Archives Council Conference, the Computational Archival Science symposium and the UK AtoM and Archivematica user group meetings, hosted at Westminster. 
Digital images and Archivematica
The project that I have probably spent most time working on so far has been ingesting the university's collection of born-digital images into Archivematica, our digital preservation system. Archivematica is essentially an automation tool that strings together many micro-services that perform important digital preservation tasks. For example, recording the characteristics of each file, generating a checksum (essentially a digital fingerprint that will enable us to ensure that our files and any backup copies remain identical and authentic), and where appropriate, creating new, 'normalised', access and preservation copies, ensuring that we use widely understood and accessible file formats. 
While Archivematica itself is highly automated, it still requires quite a bit of manual work to prepare files for ingestion and while working through the process I was asked to see if I could come up with any suggestions to make it more efficient. My host archive has always been very supportive of me taking any opportunities to learn new skills, and I decided to take advantage of the university's Linkedin Learning subscription to take an introductory Python course. I was able to apply what I'd learnt (along with a lot of googling!) to put together a basic Python script which automatically handles arranging and renaming files and generating the metadata that is needed to ingest them. This made the process much quicker and reduced the scope for human error.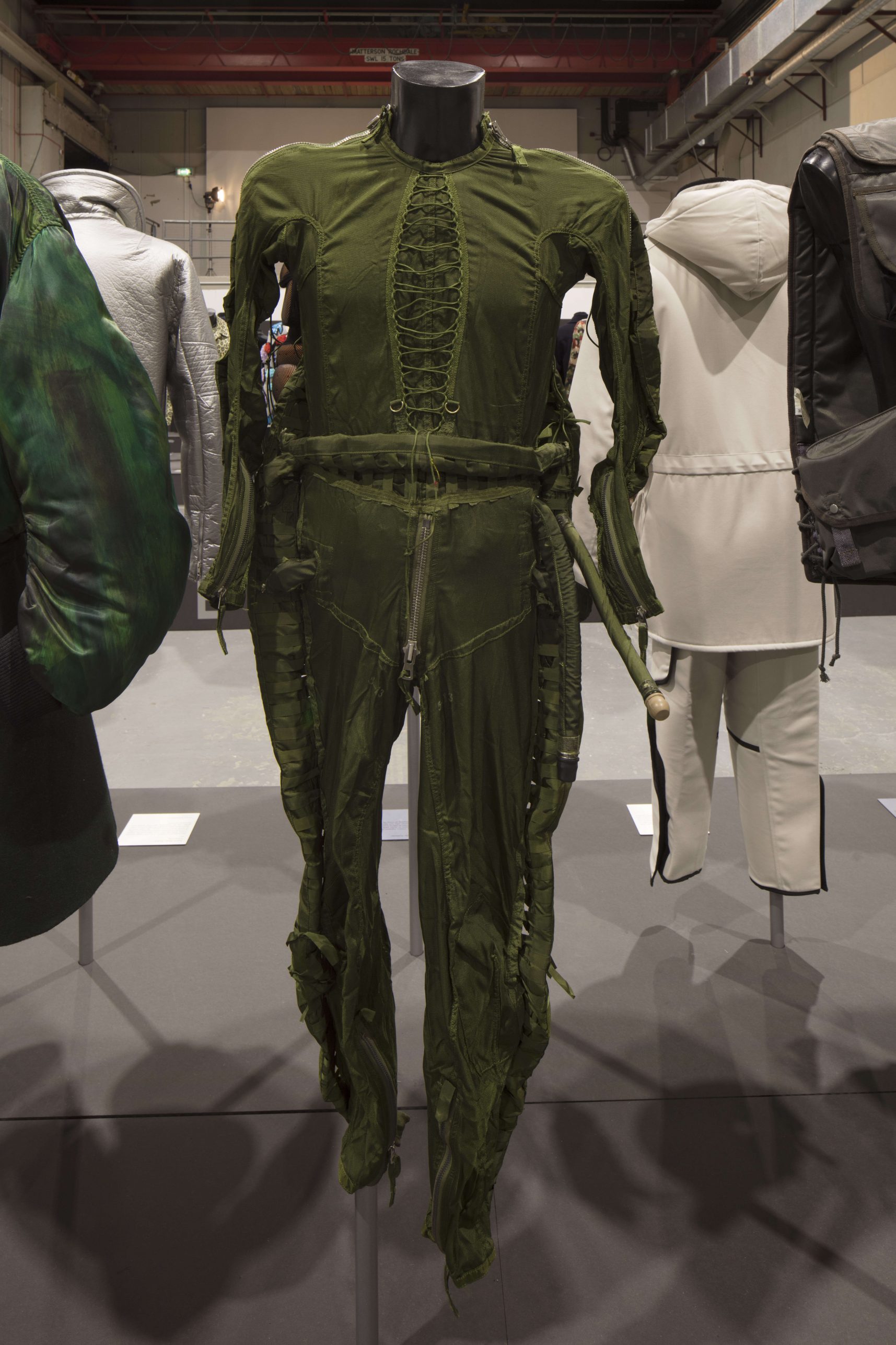 Coronavirus and Web Archiving
As I had already moved to mostly working with born-digital material, the change to remote working due to the Coronavirus pandemic, hasn't hugely impacted my activities. Of course, it has been difficult not having the same level of face-to-face contact with colleagues and having conferences and events cancelled or moved online has been disappointing. However, everyone at Westminster has been very supportive and I've also continued to 'meet up' with the other trainees in my cohort for online training and to check in and share experiences. Some of us have also been working together on a group project: a series of online workshops on personal digital preservation showing individuals how they can look after their own digital material using simple techniques and free and open source tools.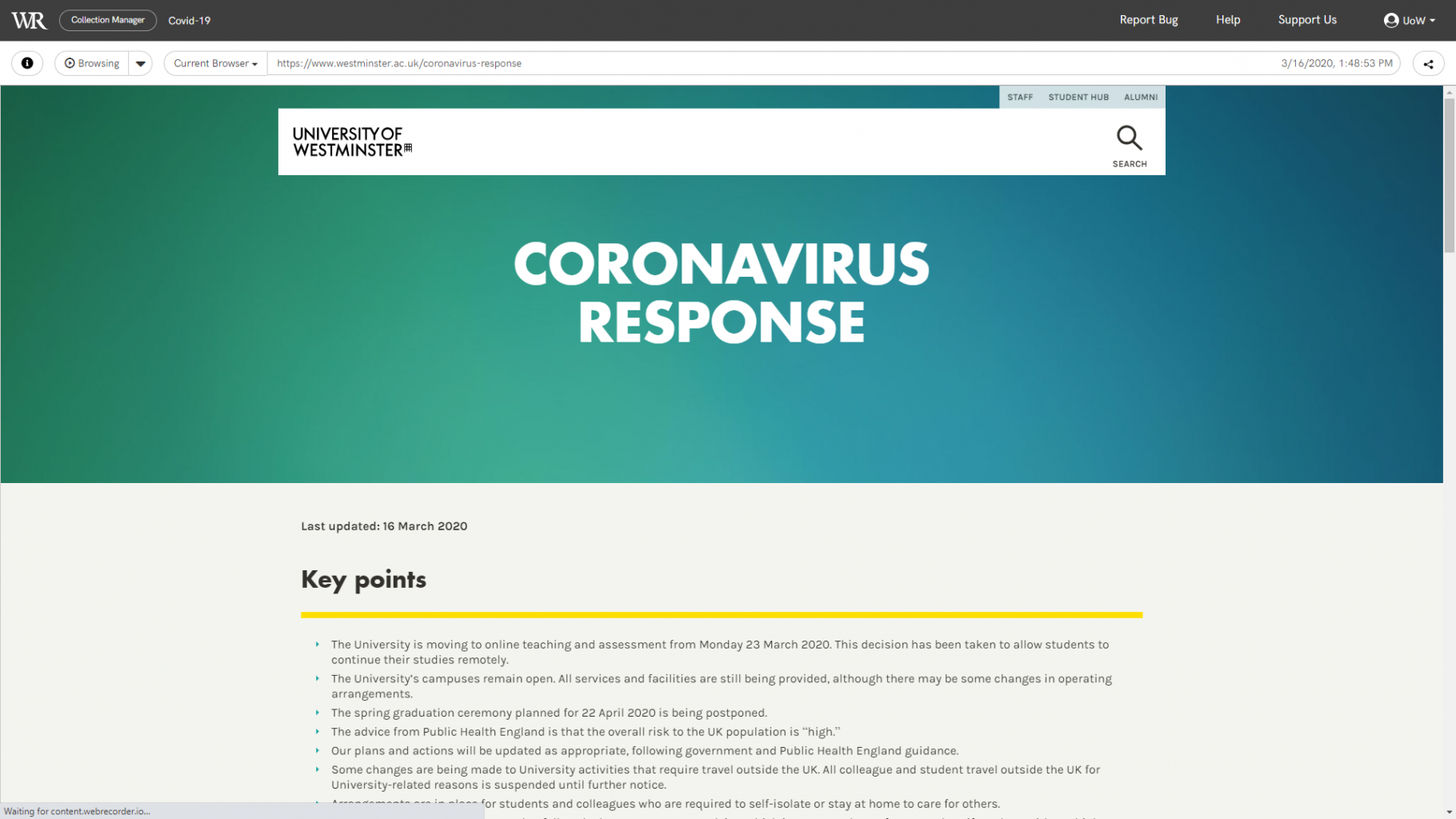 The structure of my traineeship has always been quite flexible so when it became apparent that there was a need for some ad hoc web archiving of the university's Coronavirus response my supervisor and I agreed that I would look into it. I reviewed the available literature and watched the DPC's webinar series on web archiving and I've started using a tool called Web Recorder to capture the Coronavirus information as well as working on several other small web archiving projects, capturing sites that were due to be decommissioned. I particularly enjoyed recording the pages of the Hypermedia Research Centre which conducted innovative research on internet politics and culture at Westminster in the 1990s and early 2000s.
Overall, the traineeship has been a really positive experience for me, there's been a great mix of practical experience and more theoretical learning, my immediate colleagues and the wider digital preservation community have been very supportive and welcoming and I've really enjoyed getting to know my fellow trainees. For people who are starting out in their careers, or like me embarking on a change of direction, I would definitely recommend looking at a scheme like Bridging the Digital Gap and at the archives and records management field in general.
Jacob Bickford, September 2020
University of Westminster 309 Regent Street, London W1B 2UW General enquiries: +44 (0)20 7911 5000 Course enquiries: +44 (0)20 7915 5511 The University of Westminster is a charity and a company limited by guarantee. Registration number: 977818 England