King George V and King George VI
Between 1910-1912, the Polytechnic building at 309 Regent Street underwent large-scale redevelopment.  HM King George V was asked to reopen the building.  He visited on 11th March 1912 with HM Queen Mary and HRH The Prince of Wales (later HM King Edward VIII).   They also consented to be the Polytechnic's patrons.  The Prince of Wales returned 7 years later to watch the 1919 Public Schools Boxing Championship held at the Poly.
During HM King George VI's reign, his mother, Queen Mary, remained our patron. Nevertheless, The King retained connections to the Polytechnic and as the monarch, played a key role in the psyche of the institution.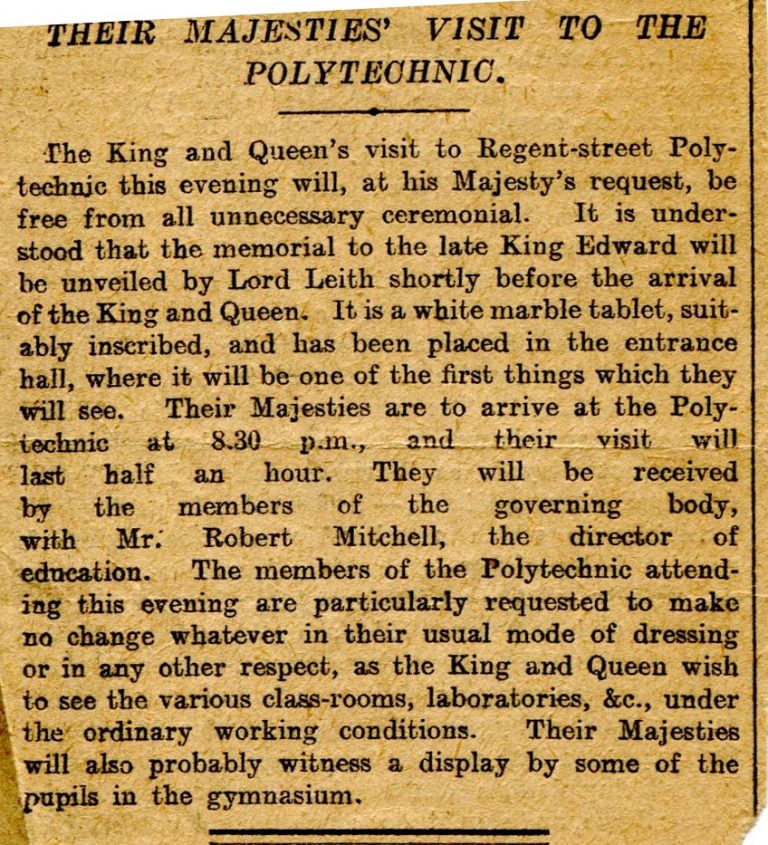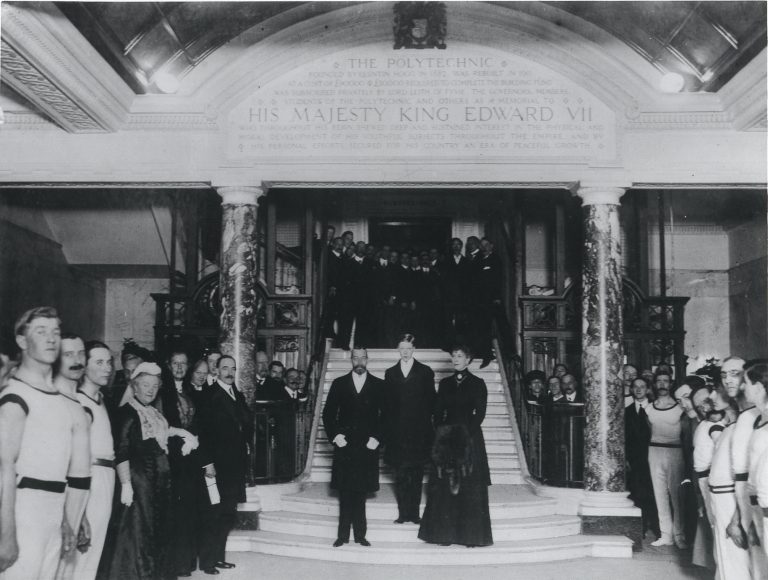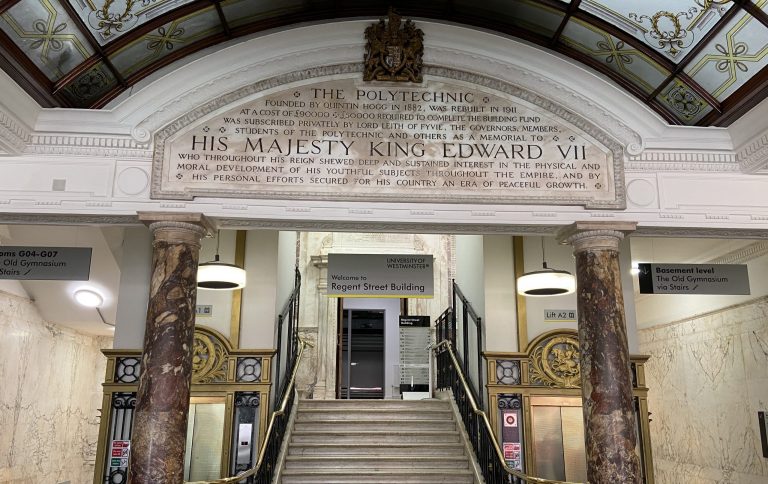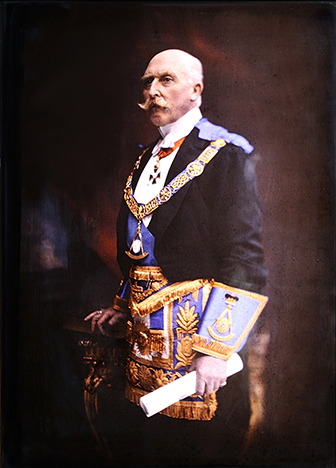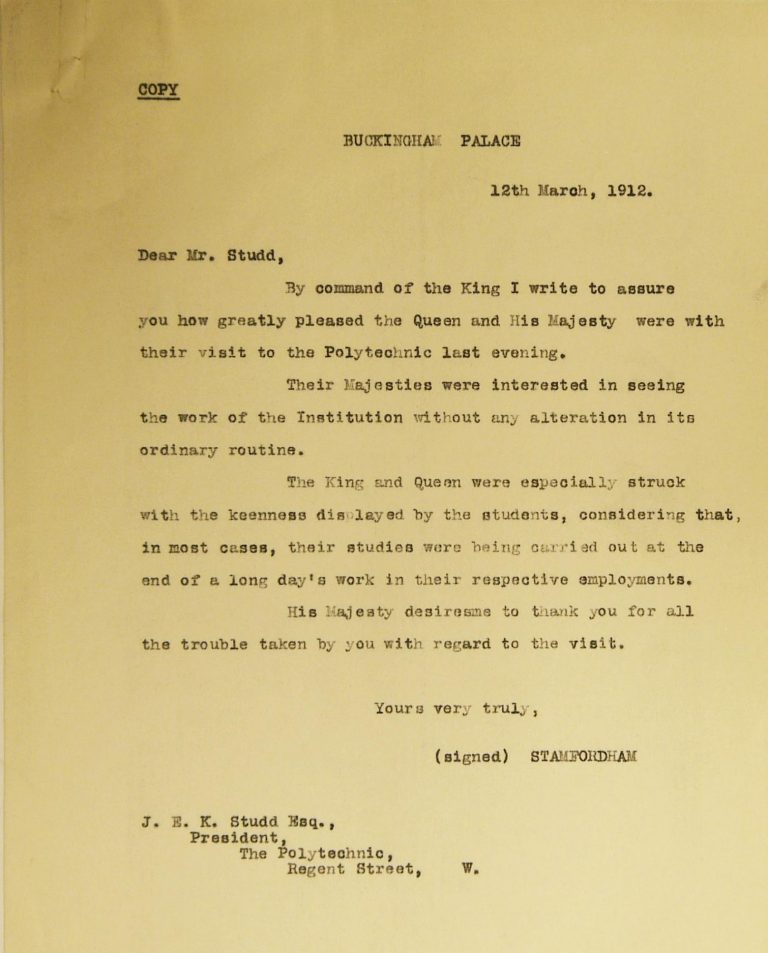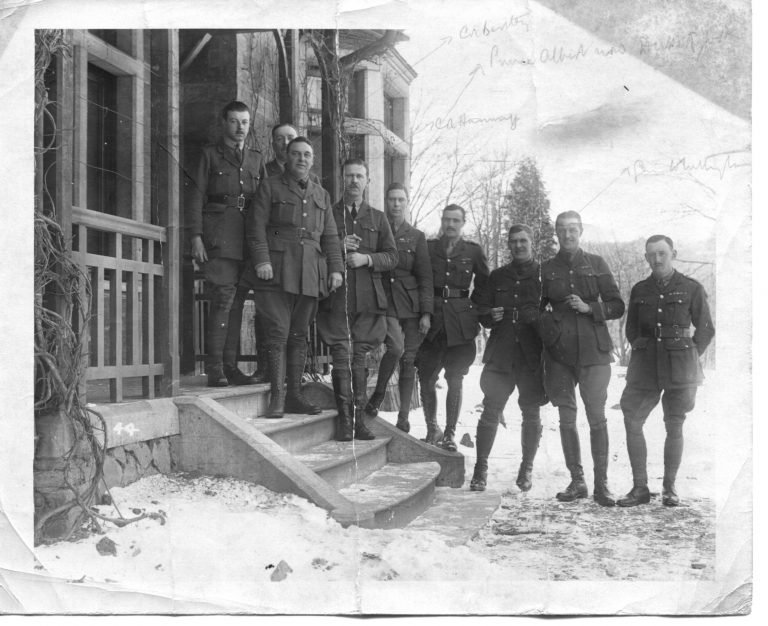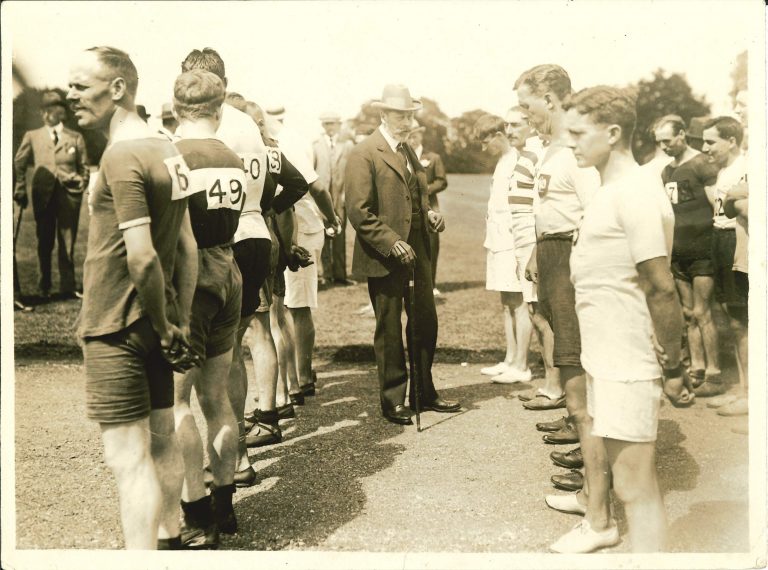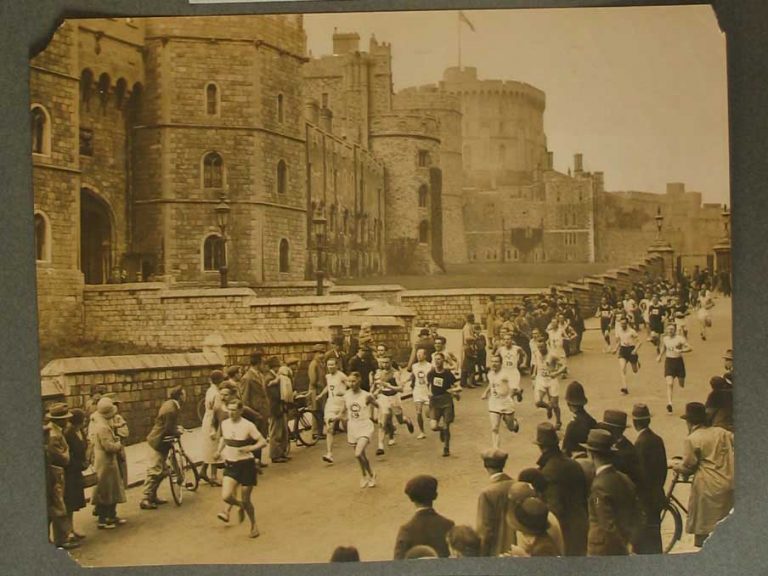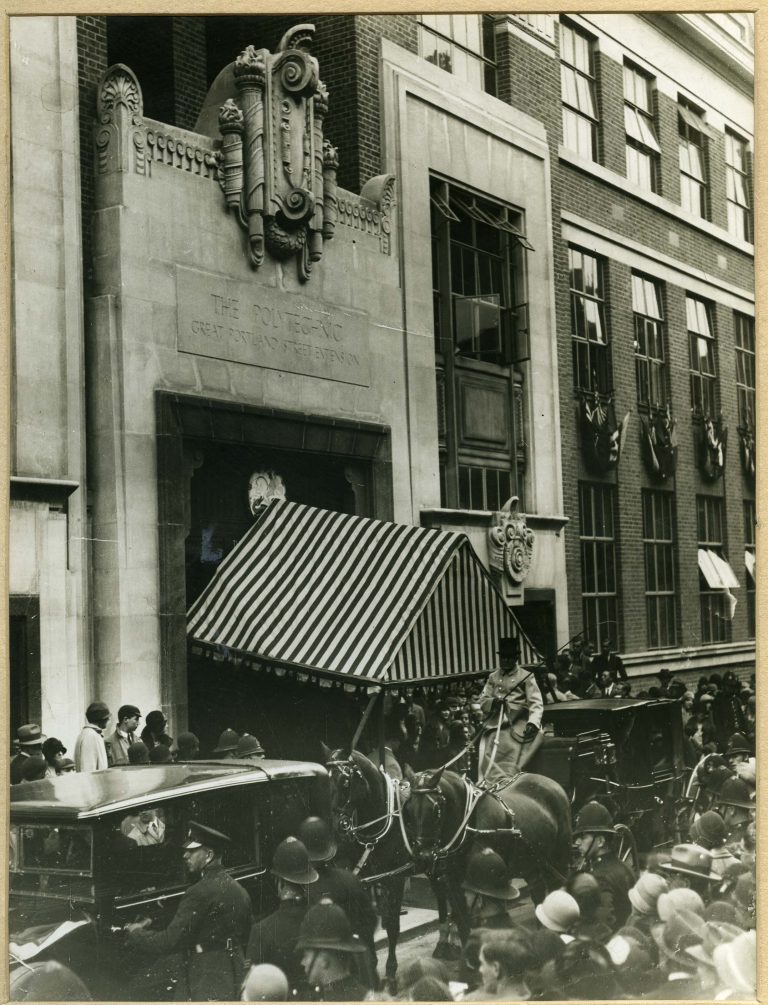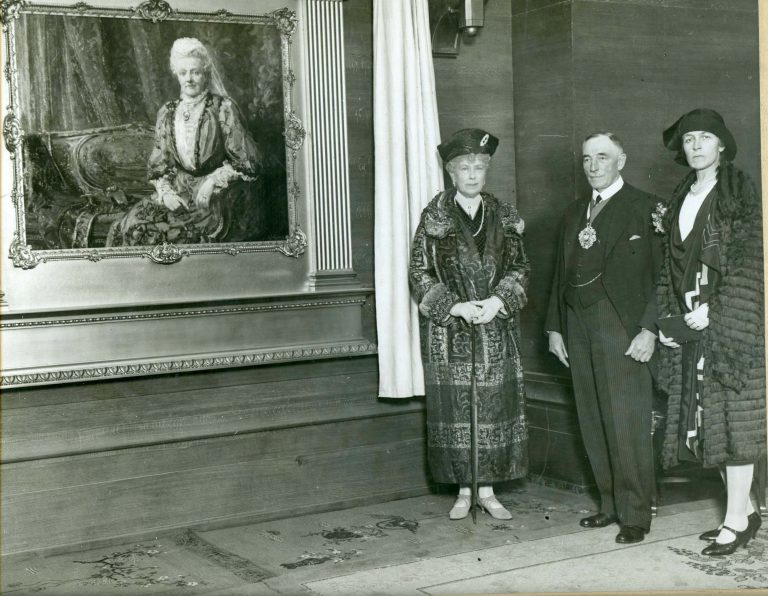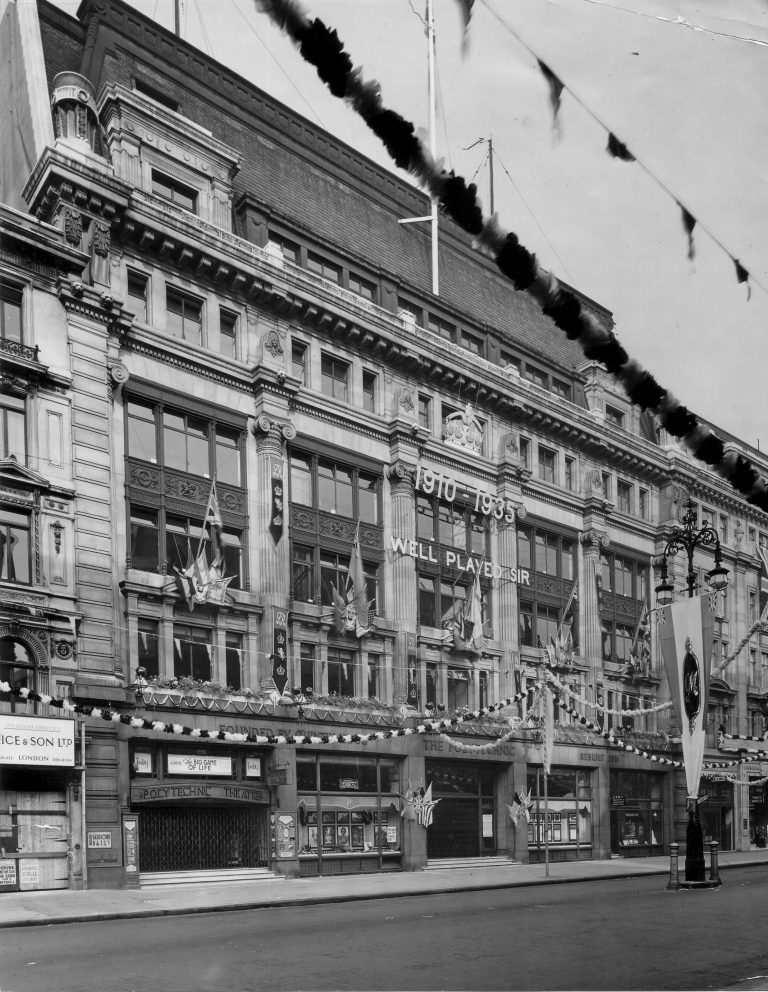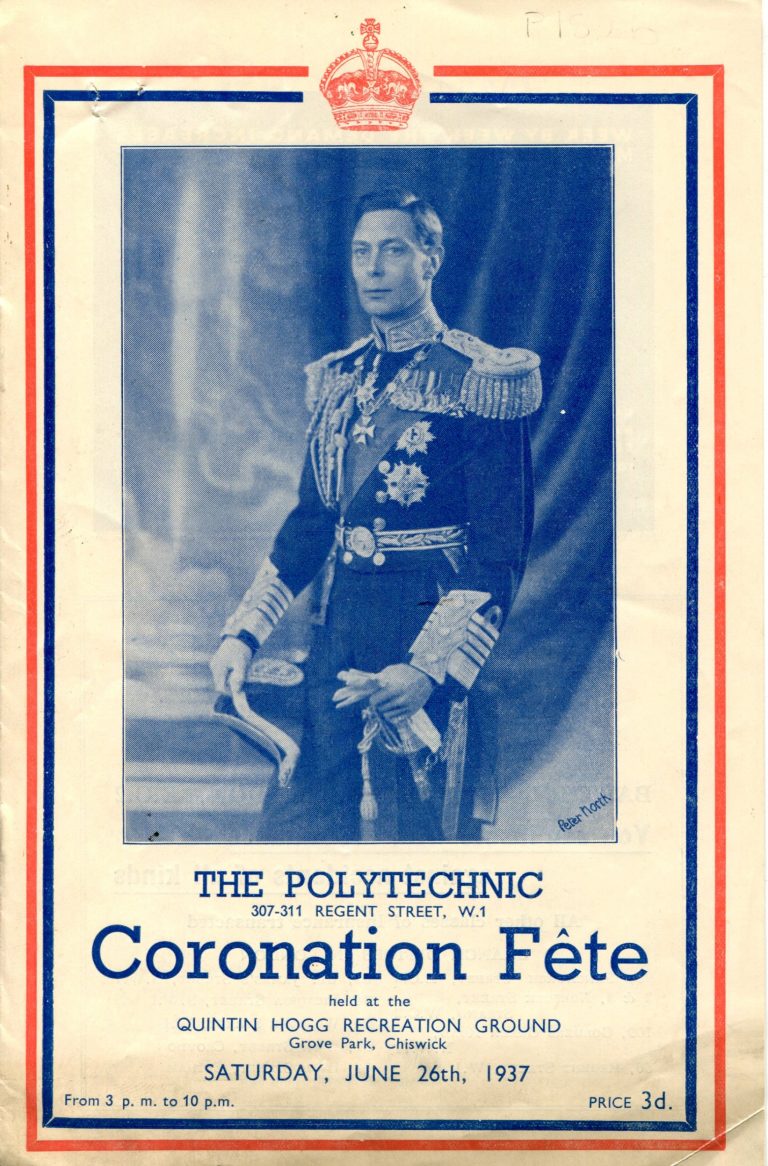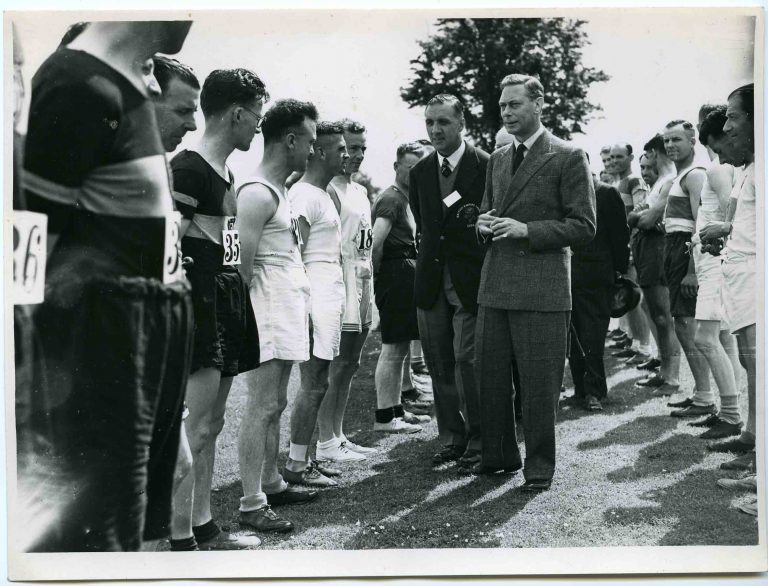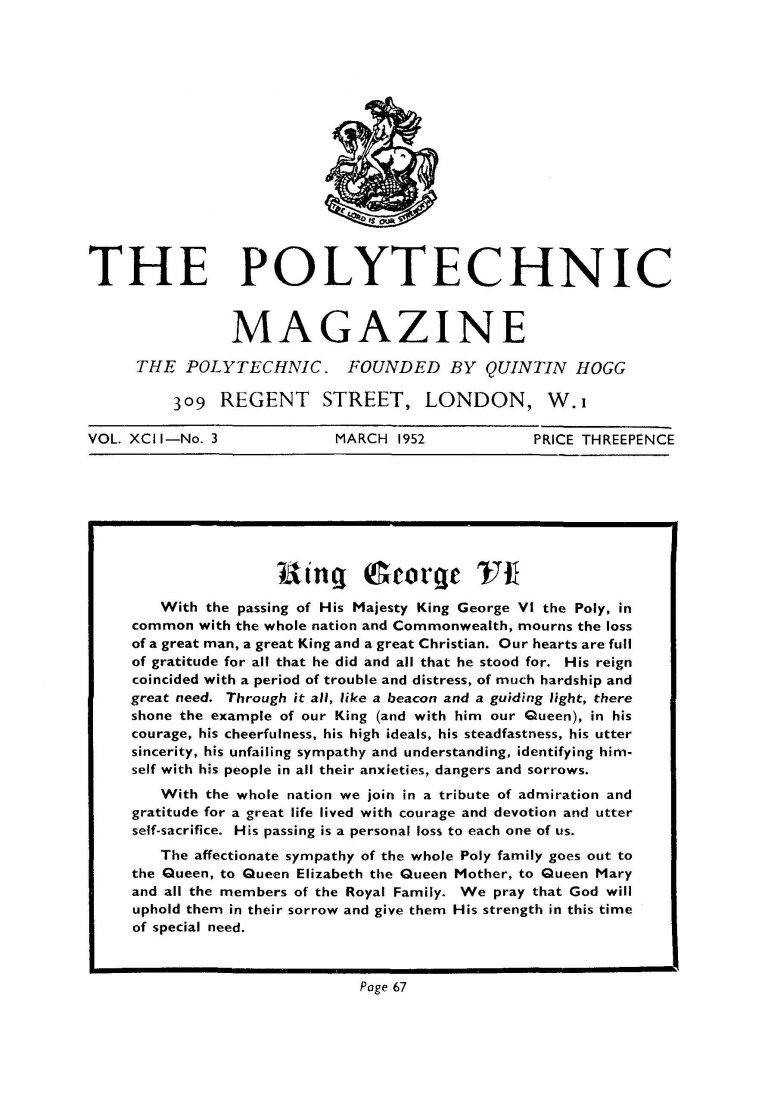 University of Westminster 309 Regent Street, London W1B 2UW General enquiries: +44 (0)20 7911 5000 Course enquiries: +44 (0)20 7915 5511 The University of Westminster is a charity and a company limited by guarantee. Registration number: 977818 England