The Polytechnic Institution was established under the chairmanship of Sir George Cayley in August 1838.  The idea behind the Institution was to promote science through practical demonstrations and by showcasing new technologies and inventions to the public.
On 9th December 1840, the Institution received its first royal visitor, HRH Prince Albert.  The Times of 10th December reported that the prince visited a variety of the galleries and 'was much pleased with the operations of the diver under water, and with the practical explanation of Colonel Pasley's method of blowing up sunken vessels'.  It was also reported by the Athenaeum that the prince descended underwater in the diving bell.  Following this visit, Prince Albert agreed to be patron and the name was changed to the Royal Polytechnic Institution.
Prince Albert paid a further visit in May 1855, this time accompanied by HM Queen Victoria.  They saw a programme which included a telephonic concert.
After Prince Albert's death in 1861, his son, the Prince of Wales (later King Edward VII), became patron of the Institution.   
In 1881, the Royal Polytechnic Institution closed and the following year Quintin Hogg purchased the vacant premises for his educational institution which became the Regent Street Polytechnic.  Nevertheless, the ties to the Royal Family continued.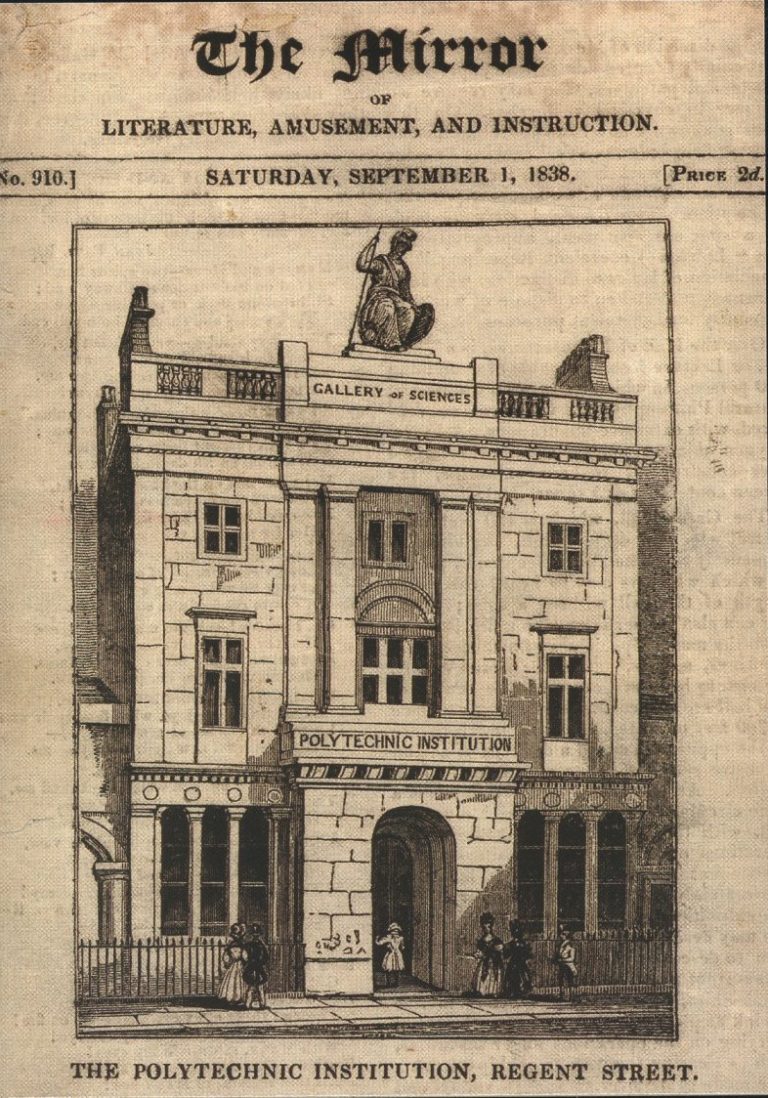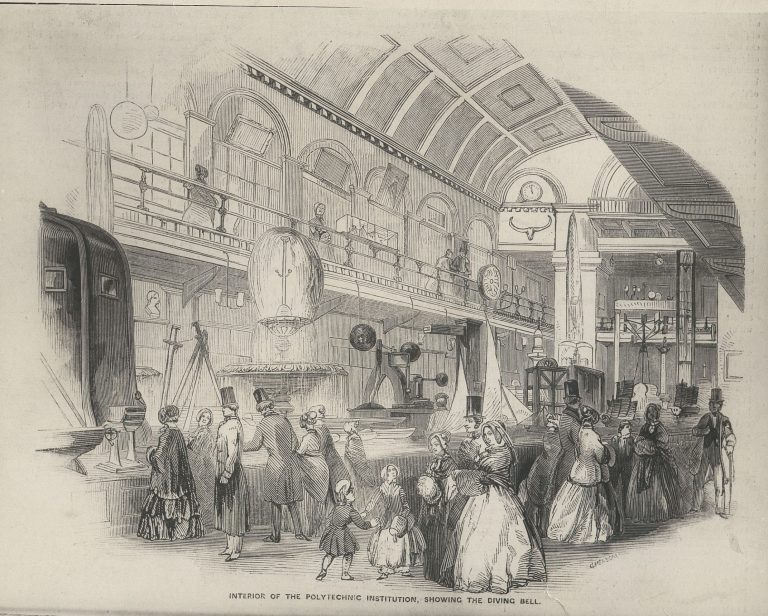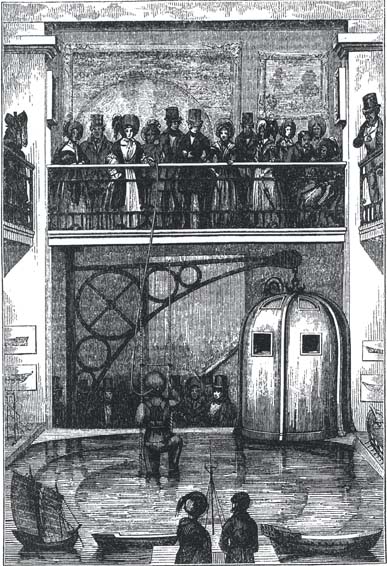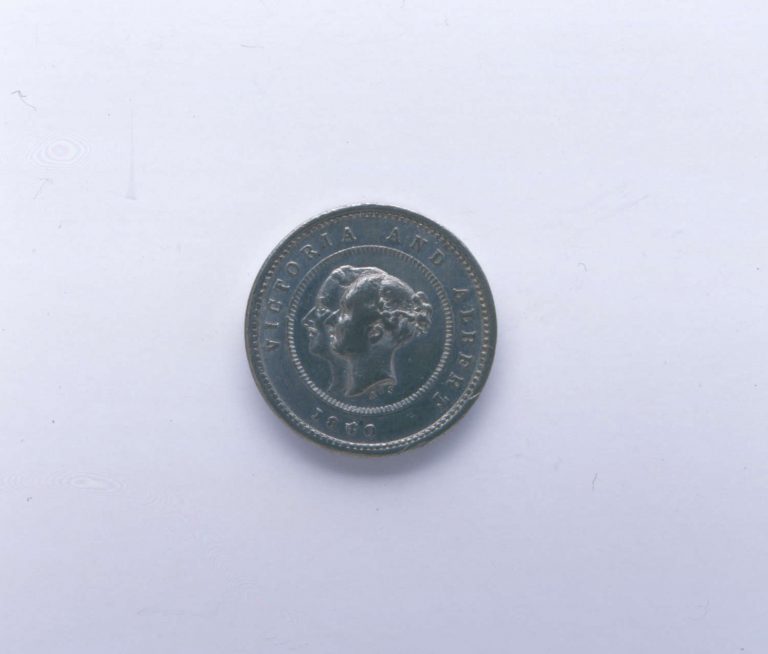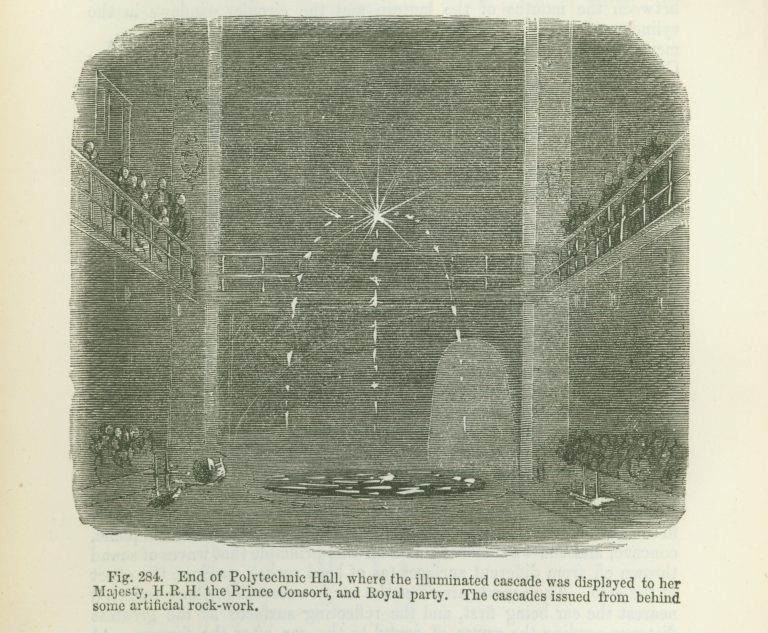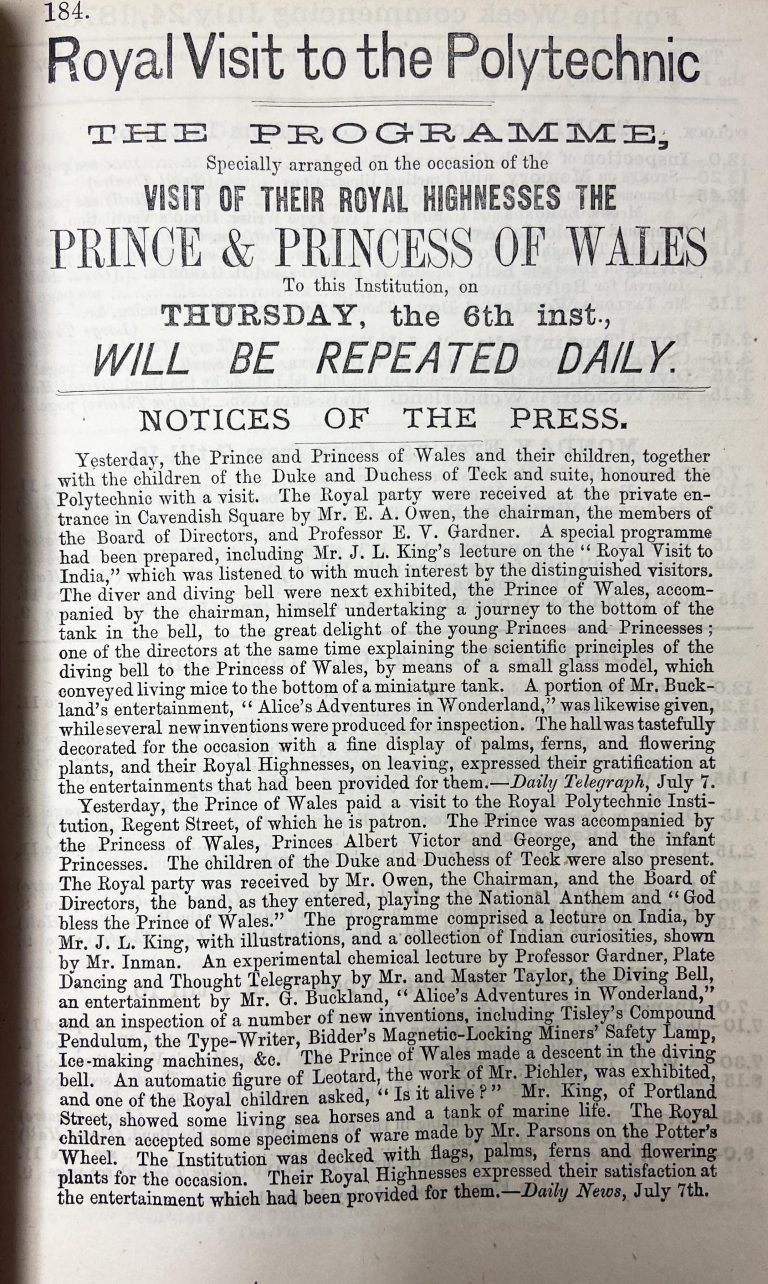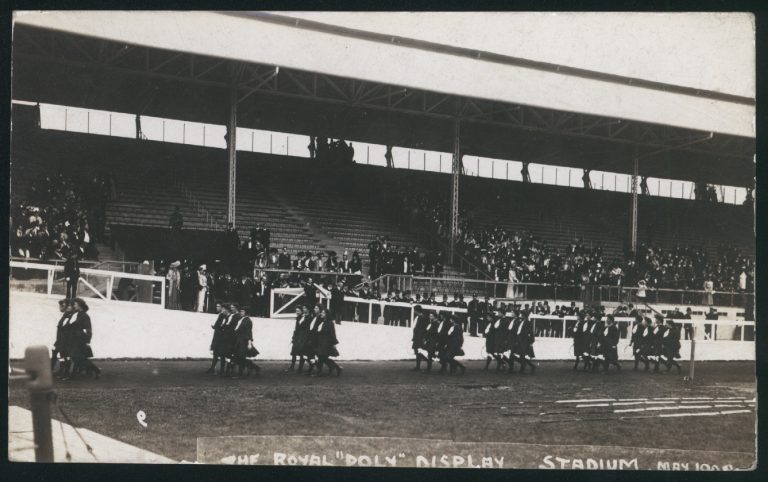 University of Westminster 309 Regent Street, London W1B 2UW General enquiries: +44 (0)20 7911 5000 Course enquiries: +44 (0)20 7915 5511 The University of Westminster is a charity and a company limited by guarantee. Registration number: 977818 England