My first two weeks as Archives Assistant
My name is Francesco Murtas and on the 1 August 2022 I started to work as Archives Assistant at the University of Westminster. Although this blogpost is only about my first two weeks of work, I can firmly assert that this amazing opportunity is allowing me to enhance my knowledge, acquire new skills and grow as human being.
The Westminster Graduate Programme
In May 2022 I received an email from University of Westminster Alumni Relations regarding the opportunity to apply to the Westminster Graduate Programme. There were open positions across Marketing, Communications, Events, and Learning and Teaching teams. Among many interesting jobs and some reasoning about how a fresh graduate in Software Engineering could build confidence and implement the skills developed during his degree in a new work environment, my eye suddenly fell on the Archives Assistant Position. The job description was concise, precise and rich of content at the same time. The first thing that drew my attention was the wide variety of activities and duties that Archives employees deal with. I already had a vague idea of how Archives work, thanks to a previous experience. However, I am pleasurably surprised how University Records and Archives  is a remarkably important department which works across all campuses and collaborates on daily basis with all the departments, Vice Chancellor Peter Bonfield included.
There is a huge misconception regarding the role of archivist. In the collective imagination, archivists work in historical buildings or old churches cataloguing and re-cataloguing dusty documents while wearing white gloves and  shushing noisy visitors. Nothing further from the truth! While I am writing this post, it is just my ninth day of work, and I was already involved in a countless number of tasks and multiple projects. But let's start at the beginning!
The office is based in 4-12 Little Titchfield Street, and I work in a team captained by Dr Elaine Penn (Head of University Archives and Records). Elaine explained to me the main role of this department and she made me participant in team meetings since day one to get a grasp of the environment and being active part of the team.  Anna McNally (Senior Archivist and also my Line Manager), Claire Brunnen (Senior Digital Archives and Records Management Specialist), Dr Danielle Sprecher (Menswear Collection Curator) are the other team members.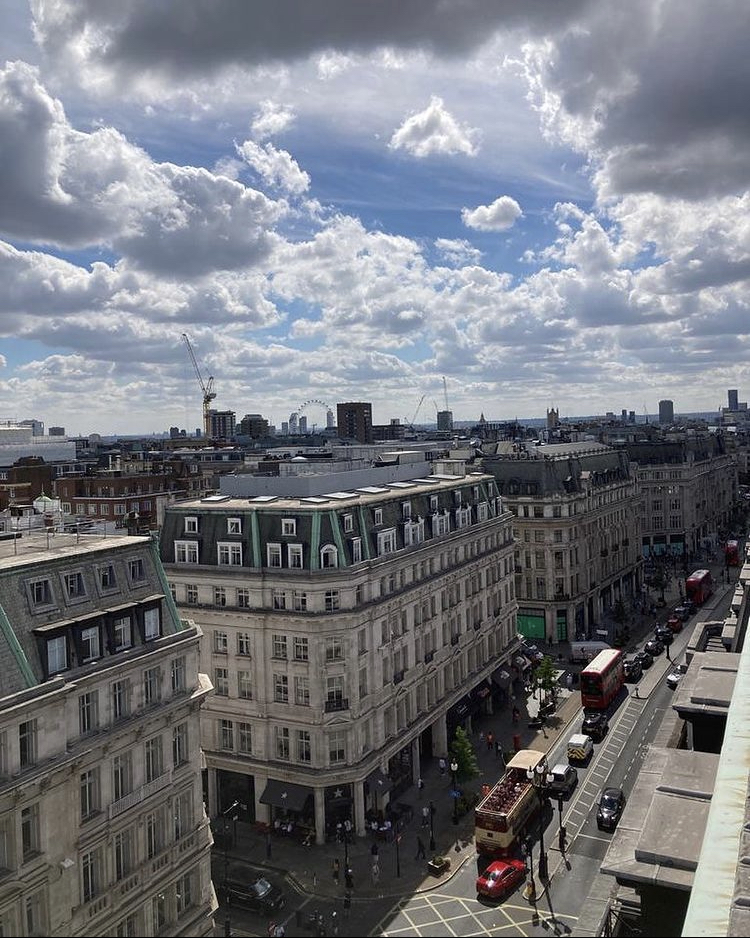 In spite of the fact that I studied at the University of Westminster, I knew very little of its history and about his legendary founder Quintin Hogg. As part of my training, I had the possibility to learn more about this institution as the one of the first polytechnics founded in UK, its important values such as inclusion and diversity which are well documented through the archives, and especially some staggering photos. It was amazing exploring the different campuses and being guided by Anna while admiring some historical sculptures, paintings and wall engravings. During RegentStreet Campus Tour, I had the lucky possibility to see a unique and rare pipe organ housed in Fyvie Hall. The organ was recently restored to its former glory and in November 2022 there will be a special event to relaunch it.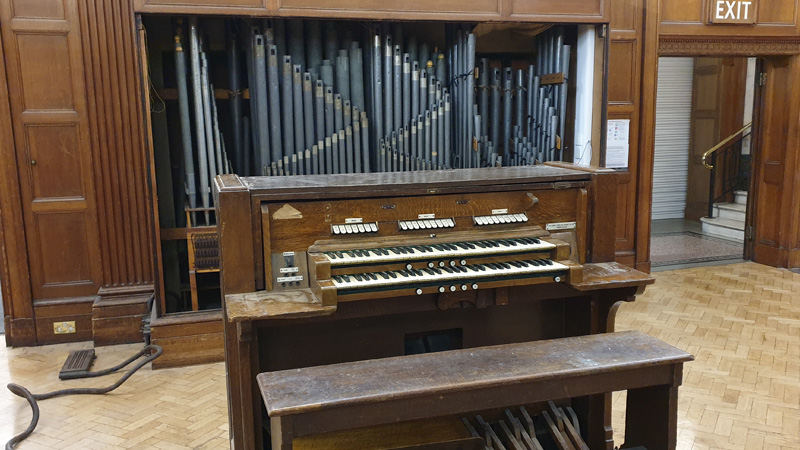 In fact, the university marketing team requested some historical documents (mostly musical journals, beautiful events programs and tickets) in order to prepare this event. Supervised by my line manager Anna, I worked on the retrieval of these documents from the Archives, I scanned every single document, page by page, with extreme attention to preserve their state of conservation through a sophisticated scanner.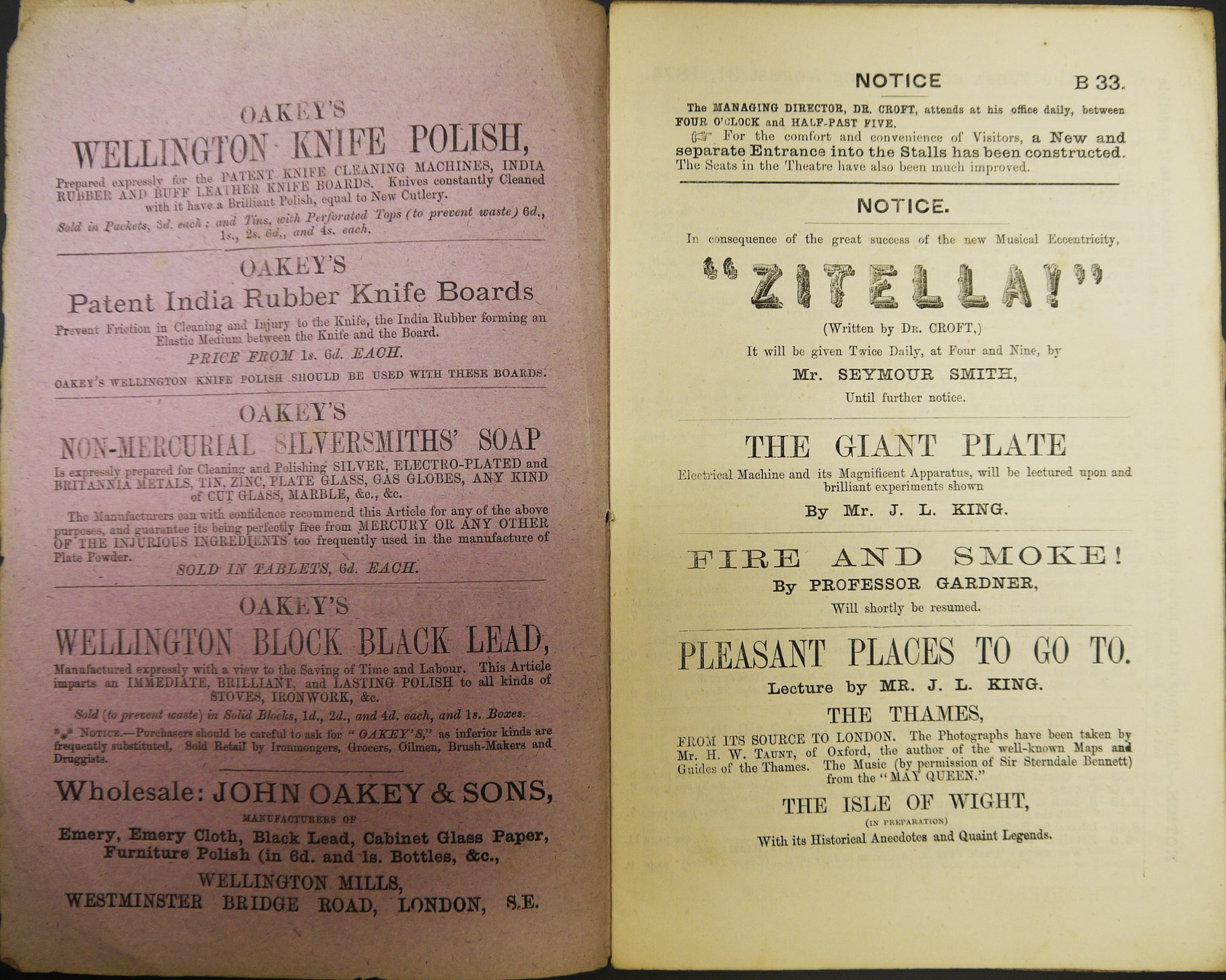 My following task was to make these documents ready to be uploaded to the digital archive. Therefore, I had to start to learn how to use Photoshop and master this skill which can be very useful for this specific project and my career development as well. Being that these documents are very old and fragile, it was of essential importance to work on the brightness and contrast, straighten the pages up and crop the parts added in consequence of the scanning process. 
The University of Westminster Archive is rich of collections of enormous and priceless value and it includes historical documents, photos, architectural books, films, the China Visual Arts Project Archive and the Westminster Menswear Collection. The last one is unique in its genre; it is based in Harrow campus. The Westminster Menswear Archive was founded to establish and maintain a collection of garments that varies from military uniforms, sportswear, elegant British suites, original creations designed by Westminster fashion students and much more. The collection is impressive and under the expert guidance of curator, Danielle, I had some important insights about the relevance, its peculiarity and how this archive is organized. After this first phase of exploration and awe, I started to work on the digital archive with the purpose of finding (in case of) any discrepancies between images of the garment uploaded to the catalogue and the files maintained on the team's shared drive.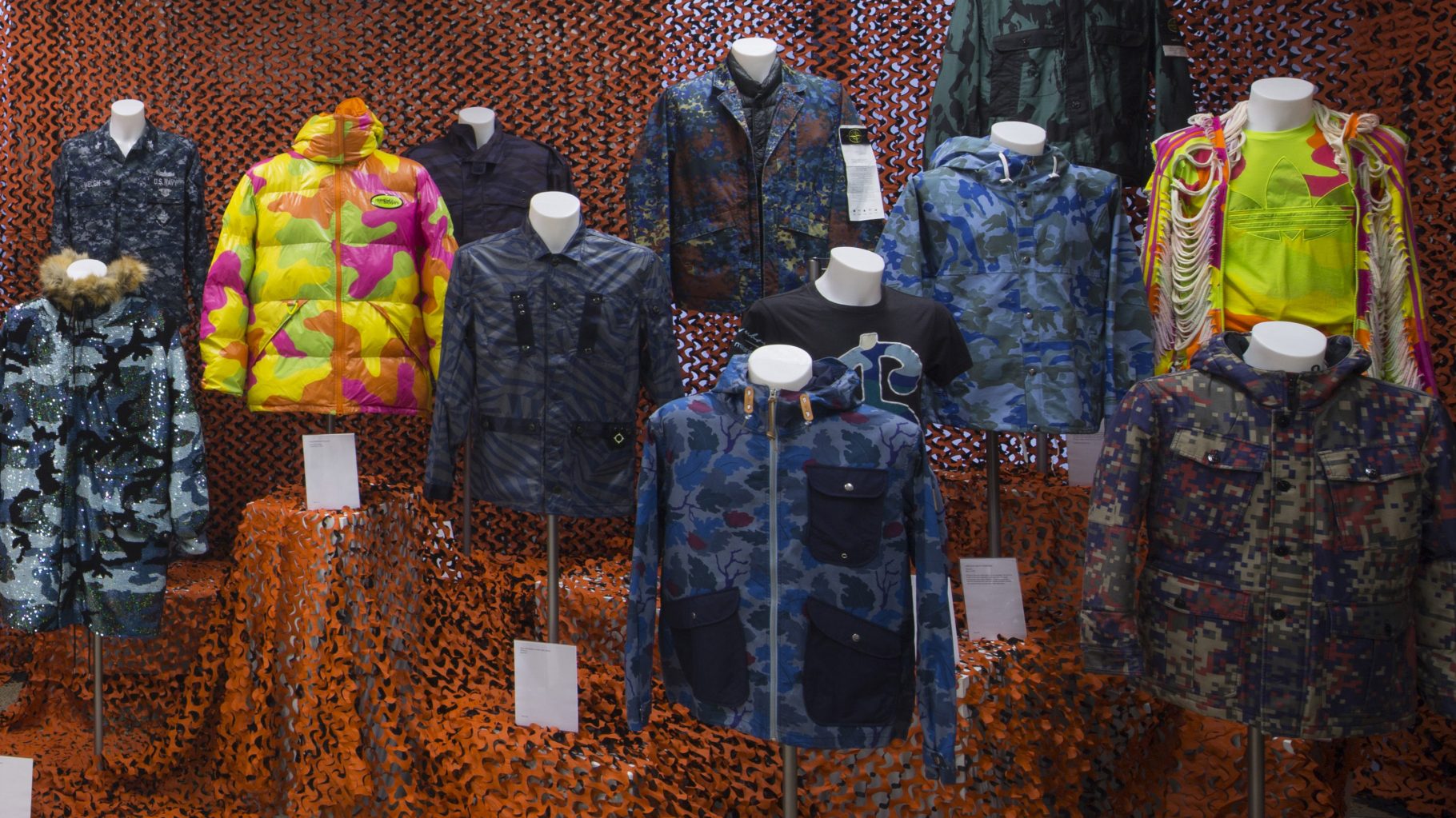 In 2022, to be an archivist, it is mandatory to master digital skills and the attention to details is a must. The catalogue records are well organised with many fields like reference code, date and description. One of my tasks is to work on the subject access points to group the records among different thematic areas and make them more user-friendly, addressing better the searches. In particular, at the moment I am optimizing and grouping all the documents related to Computing Teaching in order to make them easier to find by researchers.
Another important aspect of this job is Communication. As previously mentioned, my team works across all the campuses and in collaboration with all the departments. Claire is in charge of Records Management and Digital platforms. Across the University, teams share their communication through chats and web-conference platforms, shared drives and email management programs. All these solutions are in evolving progress; it is necessary to make decisions about how records are stored  and being up to date about technologies.
This department deals with collections and original items but also so-called current and semi-current records (bureaucracy, financial invoices, etc…). These records were and sometimes are, obviously pivotal for university operations and they are stored in offsite storages because of their quantity. The most part of them will be destroyed after 10-12 years with the authorization of the department which generated them. A tiny percentage will become part of the archive, in case they could have some historical or educational value in future.  During recent years, and especially because of pandemic, there is an increased number of digital records and there will be new open questions regarding how to handle these changes and several meeting with all departments.
In this department, there are no simple decisions or automatic tasks. Working in the archives is passion, teamwork and a shared vision. Commitment and dedication are fundamental to build your skills and start to navigate among history, technology and records. As Robert De Niro said, "The talent is in the choices" and that's why Anna is teaching me how being an archivist is a proper craft where experience makes the difference.
University of Westminster 309 Regent Street, London W1B 2UW General enquiries: +44 (0)20 7911 5000 Course enquiries: +44 (0)20 7915 5511 The University of Westminster is a charity and a company limited by guarantee. Registration number: 977818 England