Six Months at Westminster
Hayley Reid, Digital Archives & Records Officer
I started my new role as a Digital Archives and Records Management Officer on the 19th December 2022. I have worked in archives and libraries since 2009, primarily within local government, higher education, and the arts. I also have a film production background; I have worked in various production roles over the years within sound and postproduction departments .
My job consists of answering enquiries from academics, independent researchers, and staff members. The most common enquiries are verifications, which is verifying former students qualifications. I consult our records, such as, pass lists and presentation ceremony programmes to confirm what grade a student was awarded. Other common enquiries are genealogy queries, from relatives of former students or staff members. My go-to resource for confirming former student or staff records is the Polytechnic Magazine, issues from 1870 to 1960 have been digitised and are accessible online: https://polymags.westminster.ac.uk/
Since January, I have welcomed over a dozen researchers, including internal staff and students as well as, external researchers. It has provided me with an opportunity to familiarise myself with the University collections, such as, the Polytechnic Harriers Athletics Club, Max Lock Archive, and the China Visual Arts Project Archive. I have also found out what collections are used most frequently and what research is taking places across academic departments.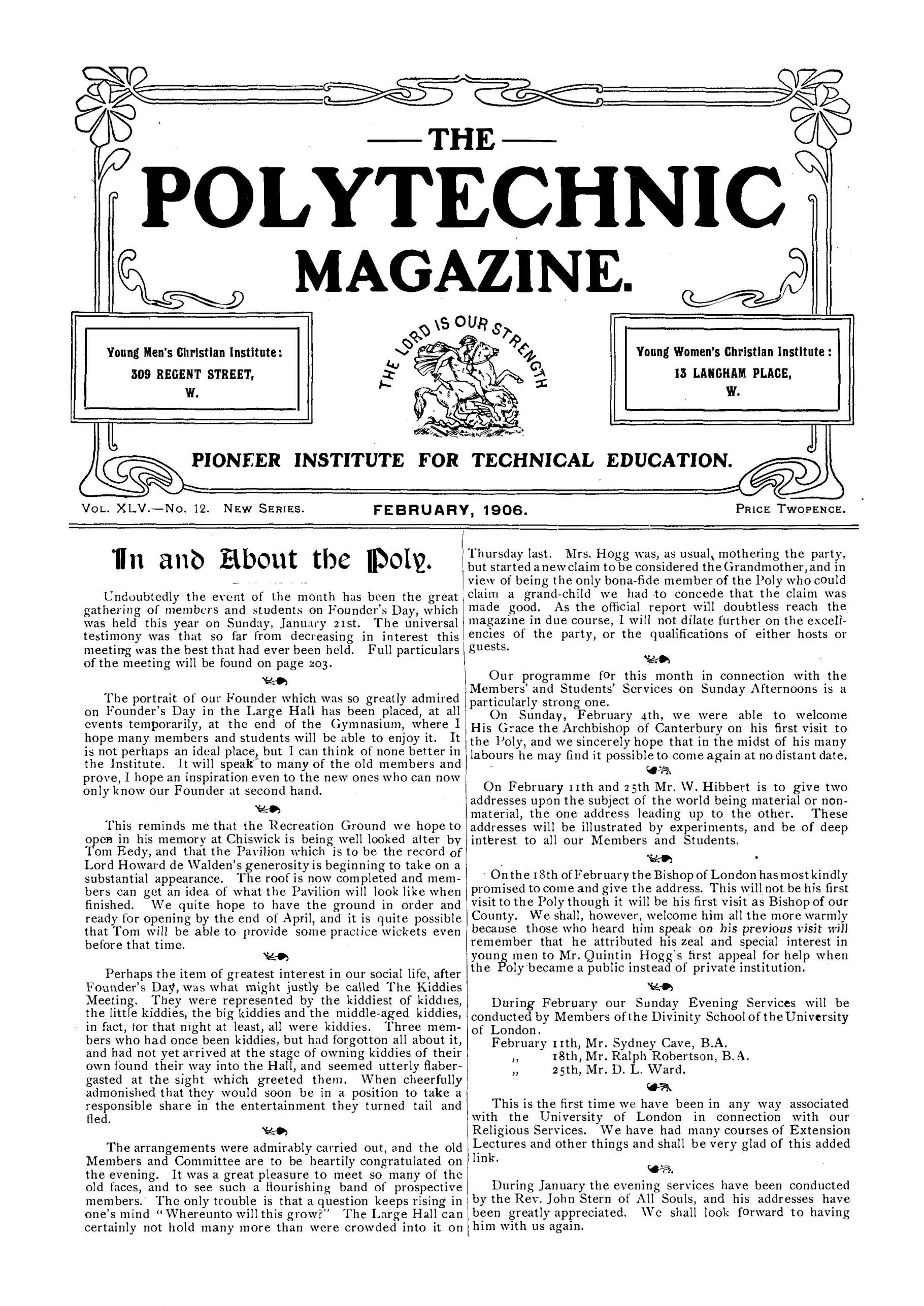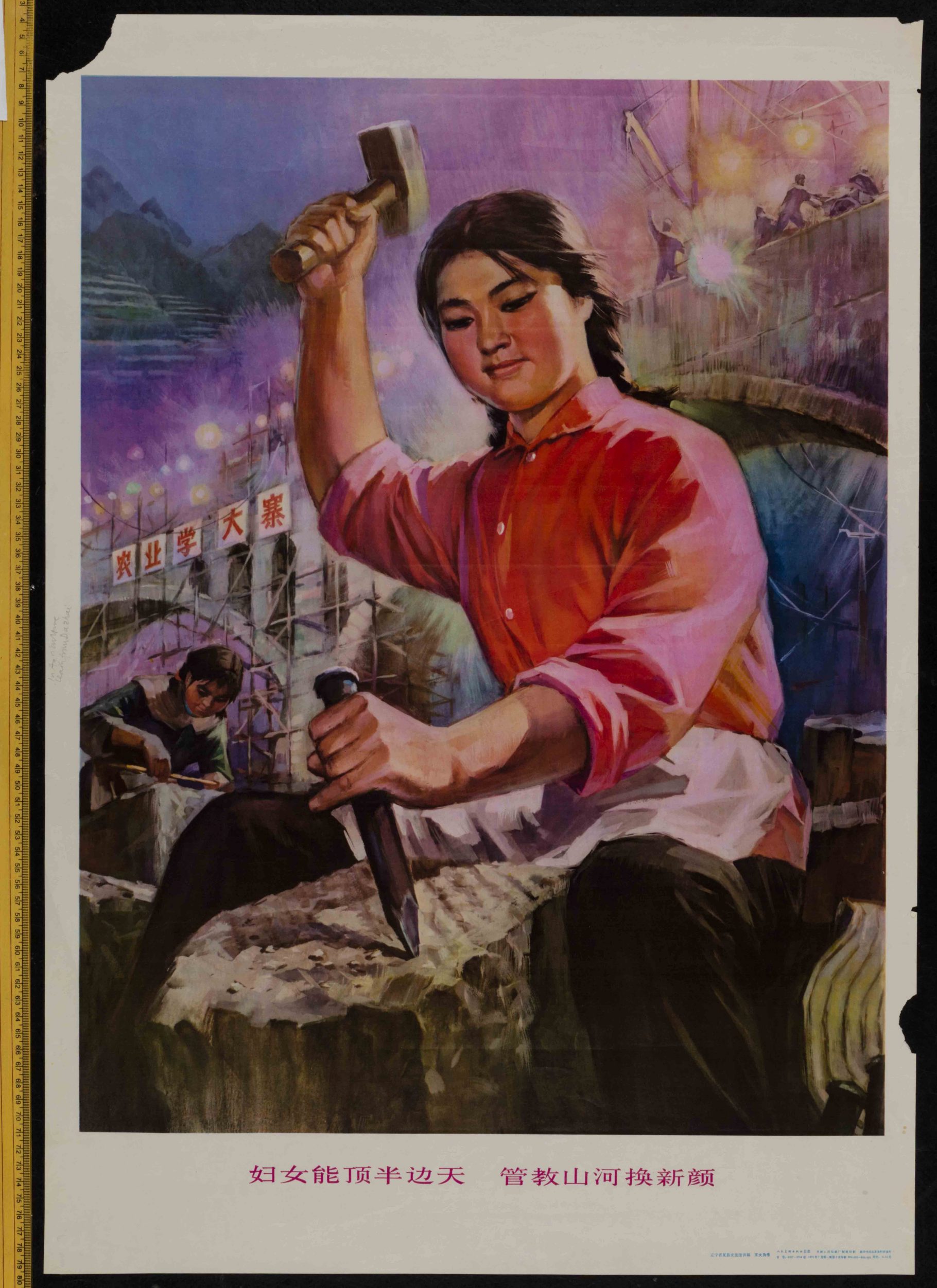 The most popular records are from our Chinese Poster Collection, which is a part of the CVAPA.  In March, we participated in the History Study Day, which welcomed sixty prospective students to engage with the posters representing various themes covering the Moaist period. 
It was great to see the students, aged 16-19 years, study and discuss the themes of the posters; analyse the iconography, codes and techniques used and find comparisons with European authoritarian governments. Hundreds of the posters from the collection have been digitised and are accessible online to view in a high-resolution Tag Image File Format (TIFF).
The 'Digital' in Digital Archives and Records Officer role, refers to my responsibility for ingesting digital records into our digital preservation system. I first ingested the Chiswick Pavilion photographic series. These images are of the reconstruction of the building in 1960, as it suffered bomb damage during the Second World War. The Pavilion is located on the Quintin Hogg Memorial Ground, a forty-acre sports facility, which was opened in 1906 three years after Hogg's death on 17th January 1903.
I have also ingested what we call in the archive the "1899 Photo Album", which includes promotional photographs of the Regent Street Polytechnic building, sporting and academic activities taken by photographic company Gear, Chidley and Co., covering dates 1899 to 1902. It was a nice surprise to see photos of mixed gendered classes, in subjects such as, art, life drawing, typing and shorthand.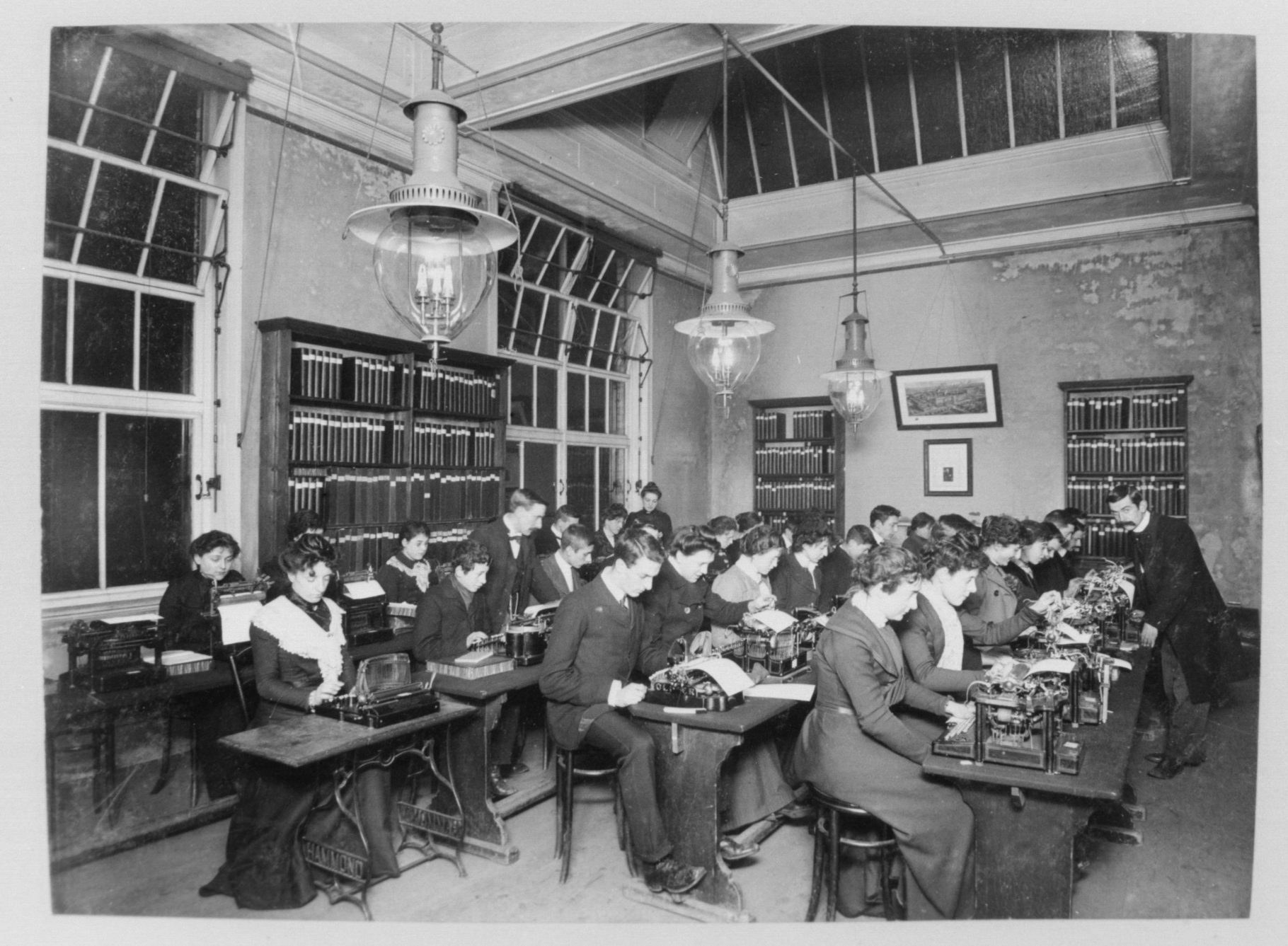 I have very recently started working on the Westminster Film Archive, a digitisation and cataloguing project to ensure that the University's student films are preserved and accessible. I have been assessing the condition of the moving image media, which includes film stock: 16mm and 35mm, and various magnetic tape (analogue and digital), from ¾ U-Matic to MiniDV. I have been box listing, in preparation for cataloguing, capturing as much information as possible about the moving image items, without viewing the content of the media.
I am happy in my new role and excited to learn more about the different archival collections. I have a particular interest in exploring subjects, relating to architecture and socio-political history and the University legacy of scientific and technological innovation.
Charlie Burns, Assistant Curator
I started my role as Assistant Curator of the Westminster Menswear Archive the 19th December 2022, so I had a little bit of time to settle in before the students returned in January. Having worked in several museums, I know that familiarising oneself with a strange new collection is always a slightly daunting experience. However, this does mean that I get to partake in my favourite part of collections work, rummaging through mysterious new shelves in search of weird and wonderful objects! I really enjoy this element of discovery; be it finding box on a high shelf that has not been opened in years or researching a new acquisition to discover more about how it was made and where it is from. A key part of my role as Assistant Curator is to catalogue new garments that have arrived in the archive, making them available for anyone to search online. Catalogue records should include the title of an object and its catalogue number; the creator; the date made; country of manufacture; materials used; sizing and measurements; and a detailed description including physical condition. Returning to work following the Christmas break, and with some initial training on our collections management system AtoM fresh in my head, I made a tentative start on cataloguing some recent acquisitions to the archive.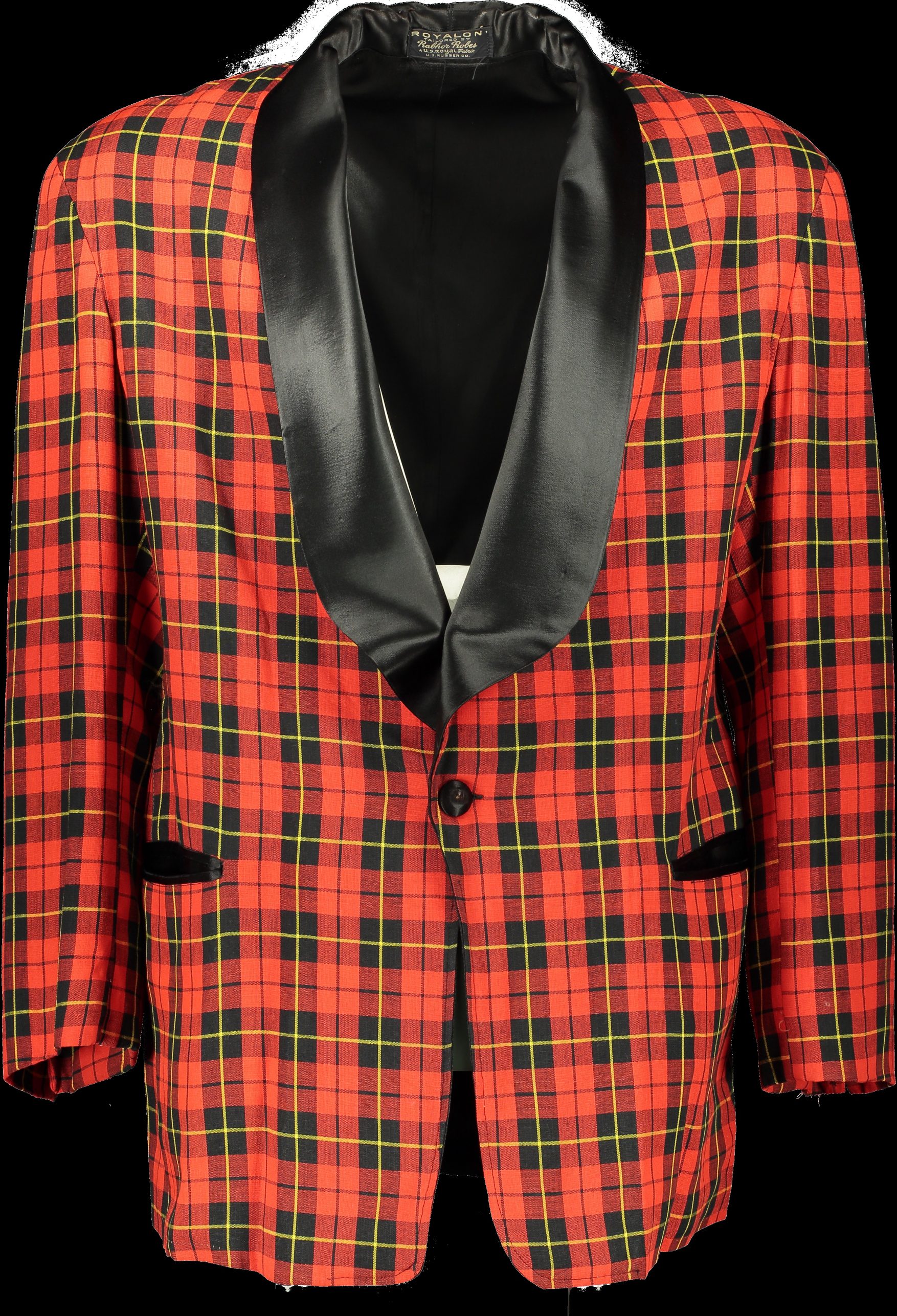 The first garment I worked on was a Rabhor Robes Tartan Evening Jacket with a Shawl Collar Rabhor Robes Tartan Evening Jacket with Shawl Collar – University of Westminster › Records and Archives (arkivum.net). Processing this jacket was a priority as it was about to go on loan to the V&A in Dundee to be displayed as part of their Tartan exhibition which runs from 1st April this year until 14th January 2024. Having predominantly worked with historic uniforms previously, this brightly coloured jacket from the 1960's provided a useful introduction to writing descriptions of more formal, tailored garments. These descriptions need to be as detailed as possible to maximise their usefulness to students and other people searching the catalogue. For example, instead of simply writing that the jacket has a collar and pockets, one would describe the type of collar [in this case shawl] and the type of pockets [in this case jetted]. However, at one point my quest for detail did prompt much frantic googling and rifling through reference books, as I attempted to answer the question; how do you describe tartan?
Back on more familiar ground, one of the next garments I catalogued was a Merchant Navy Uniform Jacket from the 1950's which had belonged to someone called Maxwell Grant Simpson Merchant Navy Captains Jacket belonging to Maxwell Grant Simpson (1927-1979) – University of Westminster › Records and Archives (arkivum.net). I love the stories behind objects; and this jacket has a great back story. Aged 16, Maxwell Grant Simpson served on troop ships in the North Atlantic during the Second World War and later went on to work all over the world, first as a Ships Mate between 1944 and 1956 and then as a Ship's Captain. Maxwell died in 1979 but his family, who donated the jacket, were able to provide details about his life, including certificates, an ID card from work in Australia, and a wedding photo – they even had an anecdote about how an encounter with a cactus in the South Pacific left him missing an index finger! This information will be stored in the garment's Object File for future reference and really helps to bring the garment to life, taking it from being just another jacket, to an actual living, breathing object. With my background being in predominantly historic collections, it is interesting getting to work with a collection that holds so many contemporary items.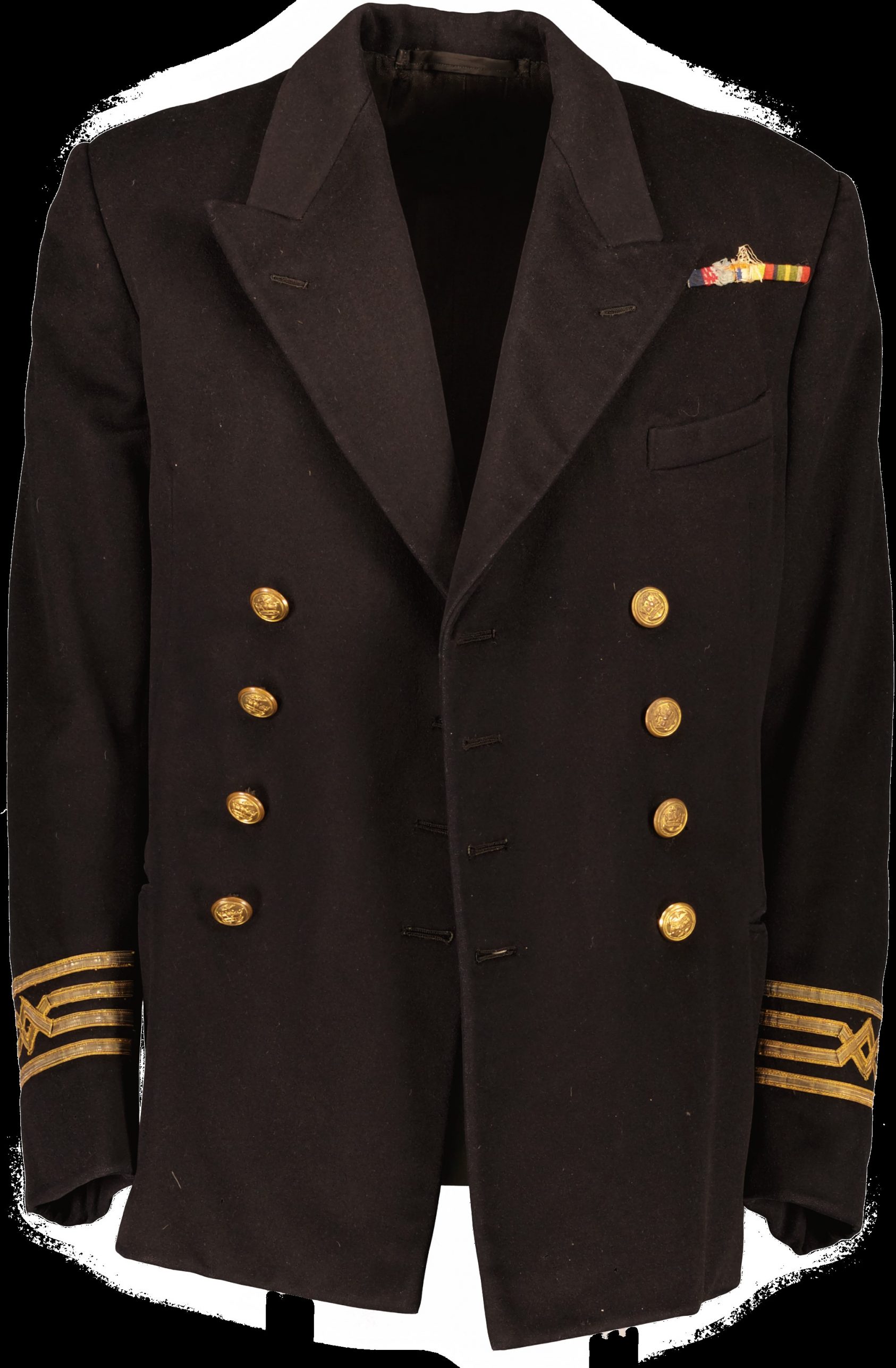 One of the more unusual garments is a pair of jeans made by Apnea by Daniele De Biase https://westminster-atom.arkivum.net/apnea-by-daniele-de-biase-natural-ageing-jeans which were donated to the archive by the designer. This Italian denim label was established in 2018 with the aim of developing techniques to naturally age jeans that doesn't introduced pollutants into the environment. The inspiration for this comes from the way in which wine and cheese are matured over time. The jeans are left outside for between 9 and 12 months and over that time are completely exposed to the elements, with cold weather changing the structure of the cotton and warm weather changing the shade of the dye. Customers are then able to choose between jeans aged for 200 or 350 days, with the latter giving a more worn look. It was fascinating to learn about this process, especially at a time where people are becoming more aware of how their choices impact upon the environment.
As I type this, I am working on cataloguing my 40th new accession into the archive collection, an Admiration Clothes Two Piece Suit from the 1940's that consists of a double-breasted jacket and a pair of amazing balloon leg trousers. Cataloguing these new accessions, along with assisting students with enquires, has been great for expanding my own knowledge of the Westminster Menswear Archive's Collection in the 3 months since I joined the University. There is always something new to learn and I really enjoy the variety work. After all, in what other job would you spend an afternoon trying to identify the pattern on a Fair Isle jumper and then try to wrestle a beekeeper's outfit into a large box!
University of Westminster 309 Regent Street, London W1B 2UW General enquiries: +44 (0)20 7911 5000 Course enquiries: +44 (0)20 7915 5511 The University of Westminster is a charity and a company limited by guarantee. Registration number: 977818 England